Alternative Accommodation to All-Inclusive Resorts in Turks and Caicos
Unparalleled (and uncrowded) beaches with miles of soft white sand, crystal clear turquoise water, elegant palm trees and incredible dining are just a few of the reasons a vacation in Turks and Caicos should be on your bucket list. Add the opportunity to snorkel or dive the world's third-largest barrier reef, possibly meet Jojo the islands famous dolphin, party at the Island Fish Fry and choose from a variety of all-inclusive and non-inclusive resorts and  you will agree that this upscale group of 40 islands and cays just an hour's flight south of Miami has it all.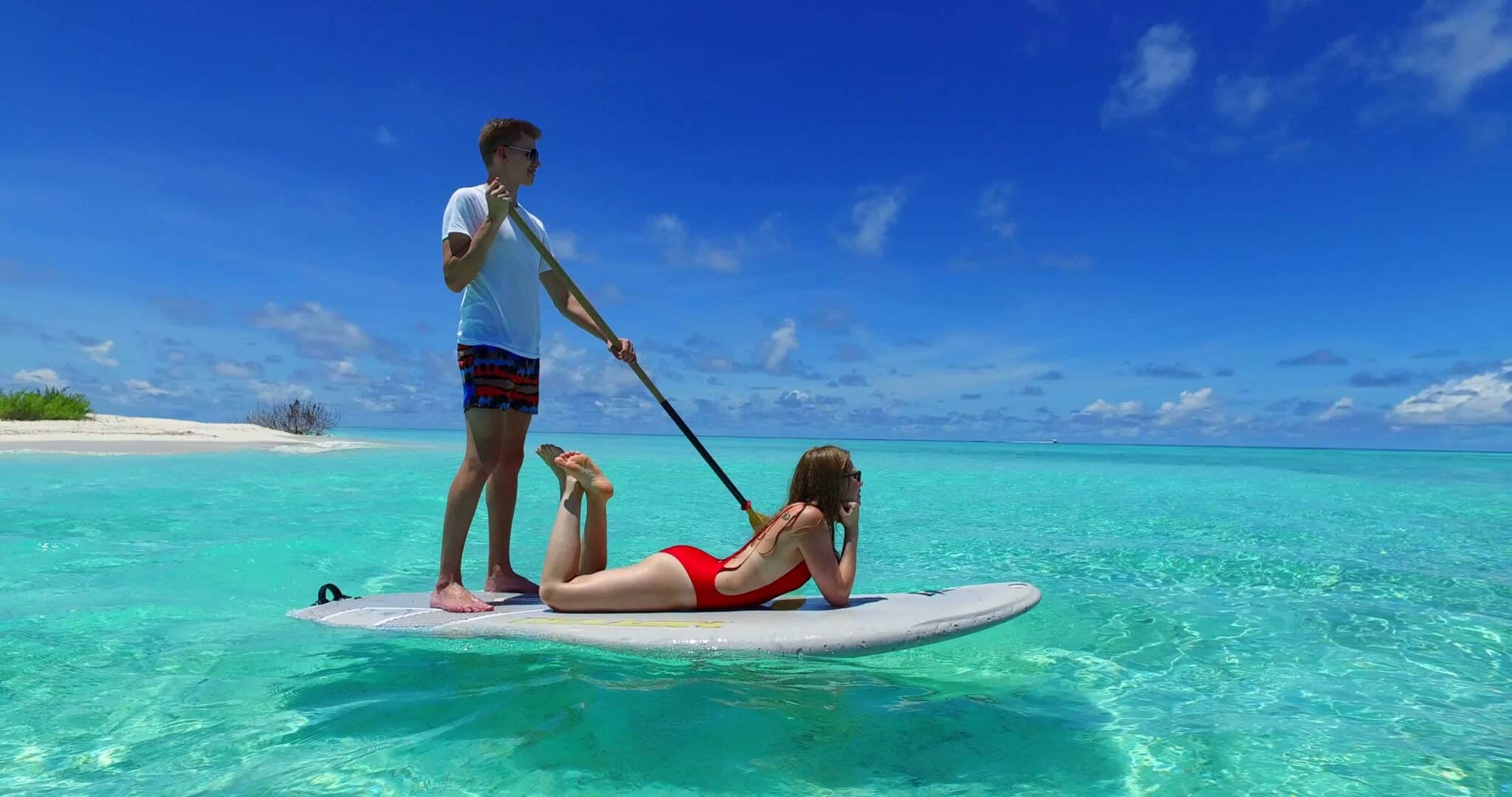 Turks and Caicos is not at all like many sun destinations, where beaches are crowded, lined with high-rise resorts, and sadly, often bothersome vendors and high crime. Come here and enjoy water sports such as paddle boarding, kayaking, parasailing and fishing or just relax on the beach. Whereas at many Caribbean islands, an all-inclusive resort is a no-brainer, reserving your stay at a CP style resort (room and Continental breakfast only) may be a better option for many.
Here are some of the reasons why.
More Freedom to Enjoy the Island and Save Money
For one set fee, an all-inclusive resort will provide you unlimited drinking and dining at on-site restaurants as well as a wide variety of water sports and evening entertainment, without the need to ever leave the resort or open your wallet. On islands known for high-crime, staying at this type of resort may be in your best interests. This is not the case in Turks and Caicos as it is known for being one of the safest Caribbean destinations. Most of the CP non-inclusive Turks and Caicos resorts have a great number of restaurants, bars and evening entertainment within steps of the property which visitors to not only come and enjoy a beach holiday but also to get a real feel for the culture. Alternatively, you take a taxi or rent bicycle, motor scooter or car to explore the island to its fullest.
For divers and kite boarders who spend the majority of their days in the water, or those who will only partake in the occasional water sport or activity, opting out of the Turks and Caicos all-inclusive resort options may actually save you money as you only pay for what you choose to eat or drink and the water sports or activities you actually want to participate in.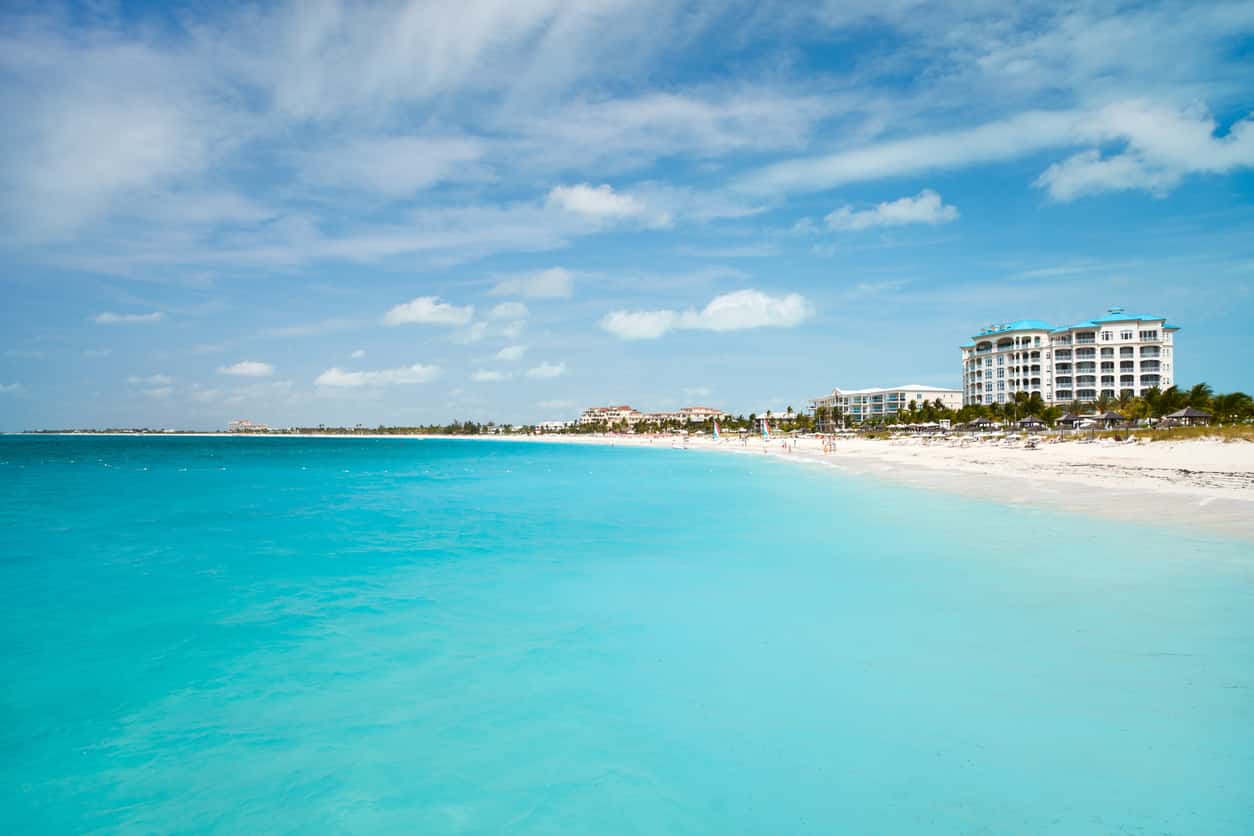 Non-crowded shoreline at Grace Bay Beach, Turks and Caicos Islands
Smaller Crowds for More Intimacy and Covid Protection
As most all-inclusive resorts generally have a larger quantity of rooms and guests, they tend to be more crowded. There's nothing like the surprise of going on vacation where the purpose is to relax, only to find out the pool area is noisy, there are lineups at the bars and restaurants and you have to wake up at the crack of dawn to secure a beach chair. While a resort doesn't have to be all-inclusive for this to happen, most of the CP non-inclusive resorts in Turks and Caicos are smaller boutique properties allowing more intimacy, Covid protection and the opportunity to get to know the staff.
Pre-Planning and Booking Activities is Not Necessary
Most activities don't require advanced reservations, allowing you to spontaneously book them once you get to the island. Front desk concierge services are available at most of the non-inclusive resorts to assist with everything from booking all your favorite activities to reserving a table at a recommended restaurant. Since you won't be paying large all-inclusive resort fees, you'll have enough money to spend on all the fun activities Turks and Caicos has to offer. This might include a day trip to an outer island, snorkeling at one of the two barrier reef sites (the Bight Reef or Smith's Reef), island hopping on a catamaran, trying a glass-bottom kayak, stand-up paddle boarding through the mangroves, or going inland on an ATV Tour.
Resorts for Every Need and Budget
The Turks and Caicos Islands are known for exclusive pricier resorts. Most offer a complimentary breakfast. Lunch and dinner are available at the one or two restaurants on-site but guests are encouraged to sample the over twenty restaurants situated in Grace Bay. An alternative for those seeking to enjoy Turks and Caicos for less is at Ports of Call Resort. Located in the heart of Grace Bay and a short three-minute walk to its own staffed and fully equipped section on Grace Bay Beach, Ports of Call has a mixture of studios, one-bedroom suites with kitchens and three-bedroom villas with their own kitchen and semi-private plunge pool. For nightly prices anywhere from one-third to one sixth the price of the beachside resorts, guests are provided renovated and smartly decorated rooms, a pool, hot tub, fitness room, continental plus breakfast as well as complimentary use of beach chaise lounges, umbrellas, kayaks and stand-up paddleboards. The resort's slogan is "Four Star Service and Amenities at Three Star Pricing" and judging by the reviews, the resort seems to fulfill its promise.
Enjoy the on-site Shops of Ports of Call with its spa, bars, restaurants, hair salon, gift shops, car/scooter/bike rentals, etc. Due to the resort's central location, the grocery store, banks, gift shops and the over twenty-five restaurants and bars of Grace Bay are all within a five-minute walk, thereby eliminating the need to rent a car.
As you continue to navigate your travel plans, we strongly suggest you consider Ports of Call Resort or one of the other CP non-inclusive resorts of Turks and Caicos. Contact our reservations department to find out more and starting planning your Turks and Caicos vacation.
Keep in mind that while you are in Turks and Caicos, you can sample some of the all-inclusive resorts with a day pass. With these passes, you are essentially a guest for the day without a room. Our guess is that afterwards, you will be thankful that you went with our suggestion to stay at one of the CP non-exclusive resorts like Ports of Call and experience all of the amazing Turks and Caicos beaches.