Fish Fry – Every Thursday from 5:30 to 9:30 pm
Fish Fry is every Thursday evening with a fun-filled line-up of entertainers, cultural acts and all your favourite local restaurants serving up their specialties,  come and "Catch a Bite", at PTV Headquarters (just 5-minutes by car from the resort).
From 5:30p to 9:30p, over a dozen local food vendors, entertainers and cultural acts come together for Island Fish Fry to create an evening of  "all things TCI."
The aroma of fresh, fish frying permeates the air, while visual treats abound with vats of boiling lobster and conch salad masters plying their craft. Plates loaded with crab 'n rice, lobster mac 'n cheese and local island corn straight off the grill sit in front of hungry patrons relaxing on park benches under starry skies. Local restaurants come from all corners of the Island with each offering up their specialty menu items and the opportunity to try one or all.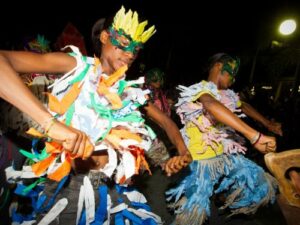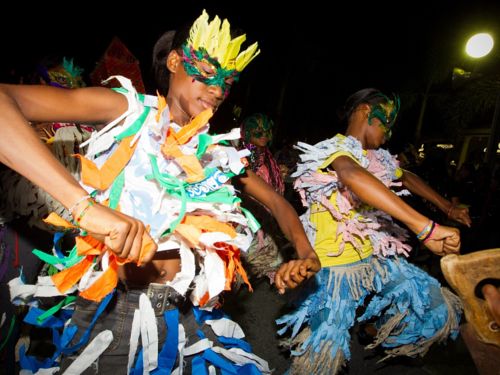 Each week a new band takes the stage with rotations by local favorites to bring to the venue a variety of styles and sounds and keep the lineup fresh. The National Trust displays their wares and students from various youth enterprise groups bring locally handcrafted items for sale. "Henry the Conch" makes his appearance; folkloric storytelling and skits, maypole plaiting and instrument demonstrations showcase all that is TCI surrounded by a culturally enhancing monologue by Director of Culture, David Bowen. Local school and church groups are also on tap to perform. A junkanoo rush by "We Funk" brings the crowd to their feet with many in the audience joining in to dance to the symphonic booming of the drum and scraping of the grater.

Further information can be found on the Tourist Board's website or by calling (649) 946-4970.