Top Traveler Questions for Turks & Caicos
It was only a few years ago that many people had no clue where Turks and Caicos was located. Today, it is one of the "Best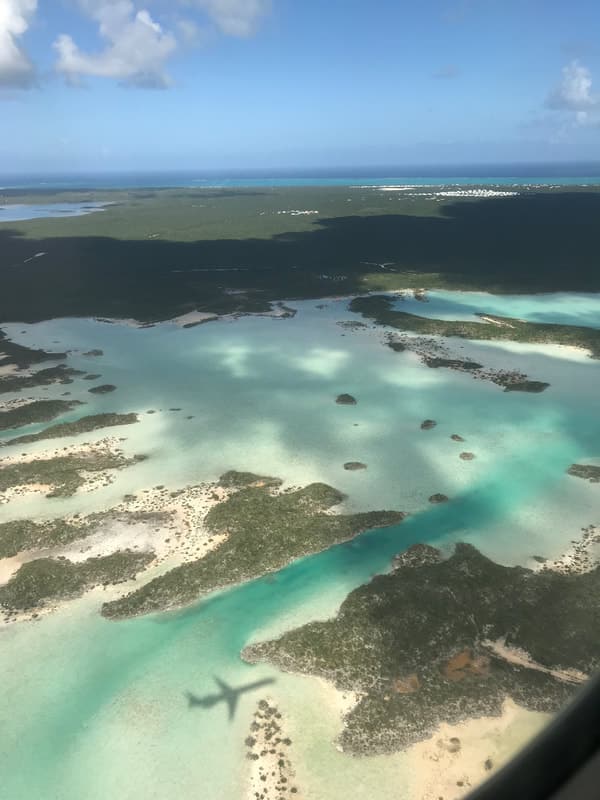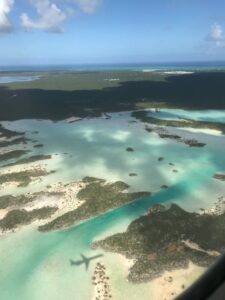 Caribbean Islands to Visit in 2019" and a destination that is on just about everyone's bucket list. We want to help you check this off so we've done the research for you – all you have to do is buy a ticket!
1. Where is Turks & Caicos?
Turks and Caicos is located in the Caribbean island chain and is approximately 80 miles (130 km) north of the Dominican Republic and 30 miles (49 km) east of the Bahamas. Florida is about 560 miles (900 km) northwest.
2. Is Turks and Caicos owned by another country?
Turks and Caicos is an overseas British territory. Internal affairs are handled by a locally elected government (headed by a Premier), and security and external affairs (such as defence), are the responsibility of the United Kingdom (represented by a Governor).
3. Is Turks & Caicos very expensive once you get there?
Dining, transportation and activities can quickly add up in Turks and Caicos, however, there are many ways to keep spending costs low while still making the best out of your vacation. Each morning our guests can take advantage of the expanded continental breakfast. Items include toast, cereal, pastries, fruit, yogurt, milk, coffee, tea, juice, cheese and a rotating hot item (e.g. scrambled eggs, hard-boiled eggs, Belgium waffles, bacon, sausage, hash browns, etc). The grocery store next to us includes a full deli, salad bar, coffee bar, and hot section in which you can get meals for >$10. Restaurant dining prices are very comparable to North America with the exception of a few dollar mark-up due to the 36% import tax. For example. a sandwich or burger at a restaurant will cost between $15-17 and a chicken, seafood, or pasta dinner ranges from $20-30 (on average). The island has a local rum and beer which is reasonable (approximately $17 for the litre and $12 for a 6-pack). Imported liquor/spirits are marked up so I would recommend getting it on your way at Duty-Free. Our front desk and reservations office will gladly advise recommendations based on your budget and dietary needs/desires.
4. What is the native language spoken in Turks & Caicos?
The official language spoken in Turks and Caicos is English. Some of our hotel staff are from Haiti, Jamaica and Dominican Republic, so visitors can expect to hear Creole and Spanish spoken.
5. What documents do I need to travel to Turks & Caicos?
To enter the island, you will need a valid passport, return ticket out of the island, and your intended address in Turks and Caicos. An arrival card will be given to you on the plane before landing where you can enter this information for customs. An entry visa may be required if you are a resident outside of the UK, Canada or United States. You can find more information here.
6. Is Turks & Caicos safe?
Yes, Turks and Caicos is said to be one of the safest Caribbean islands. Our area, Grace Bay experiences the least amount of crime, however, you are still advised to take necessary safety precautions and to be vigilant during your activities. Read more on safety around the island here.
7. Do I need any special vaccinations to visit Turks & Caicos? 
No vaccinations are required nor recommended when visiting Turks and Caicos.
8. Is there public transportation in Turks & Caicos?
There is no public transportation on island. To get around Turks and Caicos, you can rent a car from one of the many car rental agencies, or take a taxi. Taxis charge on a per person basis which can quickly add up. I recommend asking our front desk to provide a quote before confirming the taxi. Note – taxis are cash only.
9. How do I get from the airport to the hotel?
You can choose to take a taxi or rental vehicle from the airport. Taxis can take up to 10 people and will be readily available after exiting customs. To Ports of Call Resort, you can expect a 15-minute drive and a fare of $33 for the first 1-2 people and $16.50 each additional person. Taxis will not accept credit card so make sure to have cash (USD). If you booked a package (airline + accommodations) please refer to your booking agent to see if transportation is included.
10. Should I rent a car in Turks & Caicos?
We do not advise our guests needing a car as everything you will need is within a 10-minute walking radius. It may be fun to rent a car, scooter or bicycle for one day to get out and see different parts of the island. For your convenience, Caicos Wheels is located on property and will extend a discount to our guests so makes sure to mention you're staying with us. Ports of Call Resort guests will have parking included. Note – driving is on the left-hand side of the road.
11. What airport do I fly into when visiting Turks & Caicos?
The airport you will fly into is Providenciales International Airport (PLS). This is located on Providenciales (where we are located) and is the only international airport in Turks and Caicos. From this airport, you can fly to different islands within the Turks and Caicos.
12. How do you pronounce Providenciales, Turks & Caicos?
Prov-ah-den-c-a-leez, Terks and K-coas.
13. Can I go to any beach in Turks & Caicos?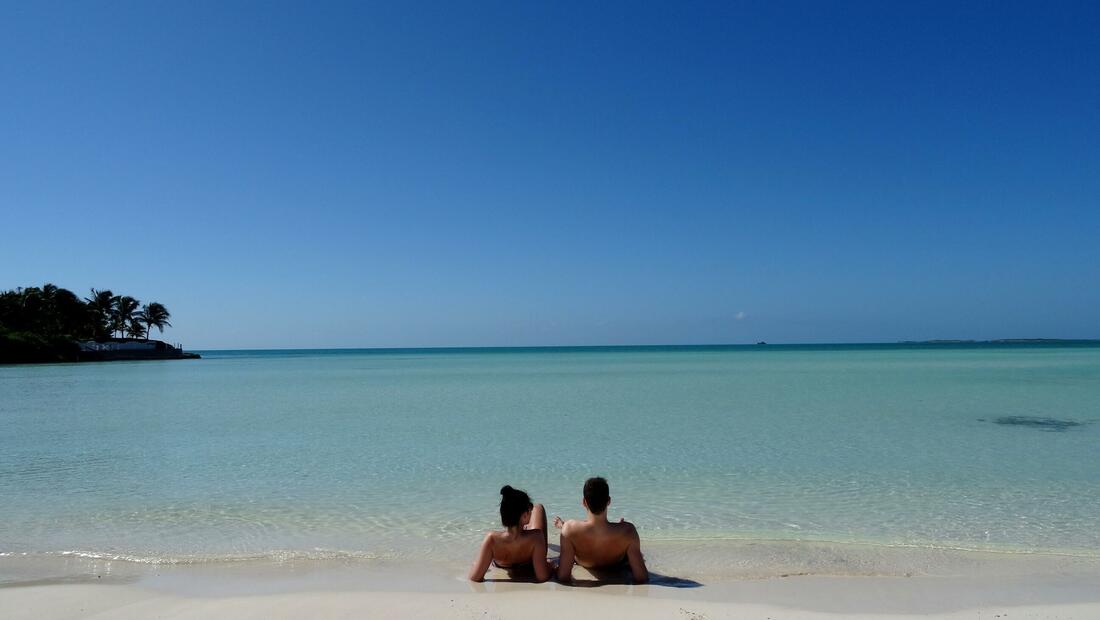 Turks and Caicos has no private beaches and as such, you can visit any beach you wish. No two beaches are the same and there's something for everyone; relaxing/snorkelling (Grace Bay/Sapodilla Bay), kite boarding (Long Bay Beach), privacy (Leeward Beach/Taylor Bay).
14. How is the nightlife in Turks & Caicos?
There is always something going on in Turks and Caicos. From dinners, to live music, happy hours, casino, karaoke, and a local favourite – Thursday Night Fish Fry! Tell our front desk what you are looking for and they will recommend where to go each night of the week.
15. What's the weather like in Turks & Caicos?
Turks and Caicos maintains a temperature of around 85 to 90 degrees Fahrenheit from June – October and 80 – 84 degrees between November – May. Turks and Caicos typically offers 350 days of sunshine per year. Our rainy season is from June – November with heavier periods in September and October. It is unusual for rain to last more than 20 minutes so use the time to grab a drink then it's back to sunshine! Pssst – Don't make the mistake of closely following the weather forecast for your upcoming trip; your app will say rain and clouds when in fact, it is Sunday. Don't believe us? Give us a call for live updates.
16. What currency is used in Turks & Caicos?
The only currency used for transactions in Turks and Caicos is the U.S. dollar.
17. Are credit cards accepted throughout Turks & Caicos?
All major credit cards can be used on the island with the exception of some small businesses and taxis. Major banks in Turks and Caicos include Scotiabank, CIBC First Caribbean and Royal Bank of Canada.
​
18. Can I drink the tap water in Turks & Caicos? 
Yes – the water is potable in Turks and Caicos. Bottled water can be purchased from our front desk or poolside bar for $2/bottle + tax. For less expensive options, I suggest you visit Graceway Gourmet next to us (ex. approximately $2.50 for a 2L jug).
19. Do I need to bring an adapter to Turks & Caicos?
Turks and Caicos outlets are 110 volt/60 cycle so North American visitors will not need an adapter. If visiting from other countries, we encourage you to bring your own adapter, however, we have a number of them at our front desk that we can let you borrow during your stay.
20. What time zone is Turks & Caicos in?
Turks and Caicos is on Eastern Standard Time (EST). In 2017, they did not participate in daylight savings but did so in 2018 and plan to for 2019.
21. What is the best time to visit Turks & Caicos
There is never a bad time to visit Turks & Caicos! The islands peak season (Christmas Week through end of April) is perfect if you like to a little more action around town. Nightly rates are higher on average, however, you can escape the cold at home and head to sunshine! Plus, if you like whales, whale season runs December – February. On the other-hand, our low season (May 1 – December 20) offers a more peaceful surrounding with less crowds and warmer water. Our lowest rates are offered during this period which means you can usually pay less and stay longer. If you're a big lobster fan, you can kick off the start of the season in August!
22. How do I see Jojo the dolphin in Turks & Caicos?
I make no promises but it is quite likely you will catch a glimpse of Jojo when you are out on a boat as he likes to play in the waves. Jojo often swims to shore to visit our guests at our designated beach spot so make sure to keep an eye out. Don't know who Jojo is? Read more here.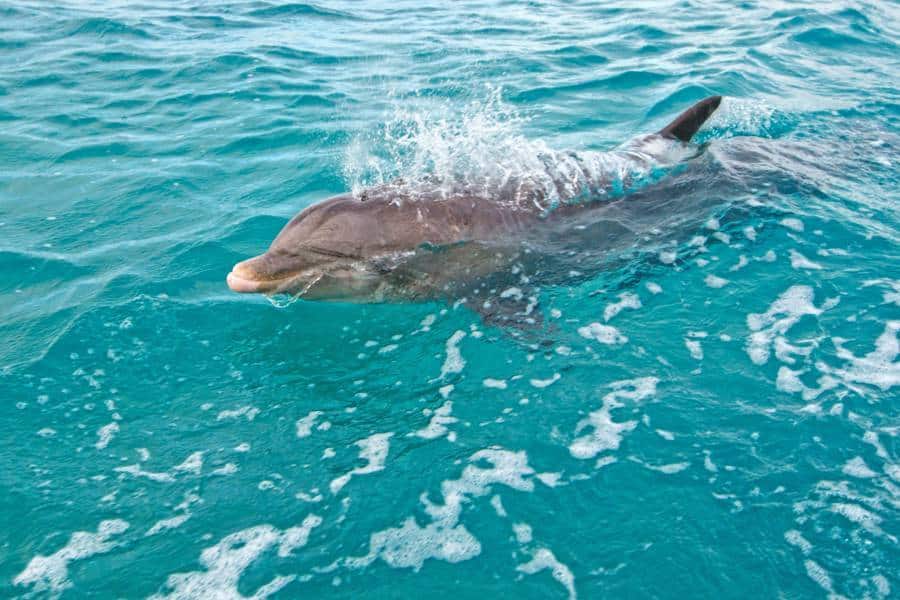 23. Do I need to make reservations for excursions, dining, and accommodations before coming to Turks & Caicos?
As a rule, I usually recommend our guests wait until they get on island to book their excursions and dining reservations. That being said, for busier time periods such as Christmas Week, President's Week and March break, I would make reservations as early as possible for the places that are very important to you. Coco Bistro is the one restaurant that books up weeks in advanced, so if you're looking to visit – secure your spot early! As for accommodations, you will always get the best deal by booking early. If we introduce a sale after you have booked that is applicable to your travel dates, get in touch and we'll gladly modify your reservation (only valid for direct booking and must be within our free cancellation period).
24. Is tipping required in Turks & Caicos?
Just like North America, tipping is at your own discretion. Many restaurants automatically charge anywhere from 10% to 15% on the bill so be sure to check if you are looking to provide gratuity.
25. Where are the best places to snorkel off of the shore in Turks & Caicos?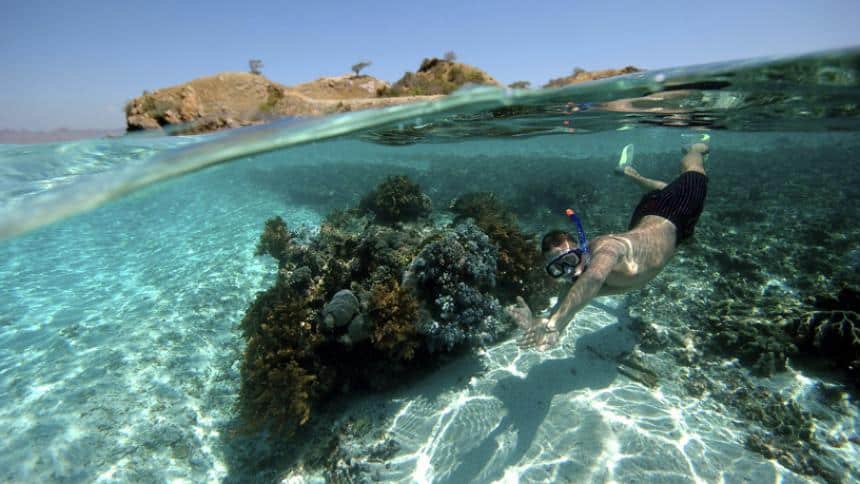 The Bight Reef and Smith's Reef are two places where you can snorkel right off the beach in Turks and Caicos and not have to pay for a whole day's boating excursion. While you can walk to these locations from Ports of Call Resort, they are a little further so it is up to you to decide to walk or take a cab/rent-a-car. Try and go in the morning on a nice day where the water is flat and you have a good chance at seeing some turtles! If you do not have your own snorkel gear, you can rent equipment from the dive shop on  property, Dive Provo for approximately $20/set/day.
For more questions about Ports of Call Resort specifically, visit out FAQ page.
Didn't answer all of your questions?
Contact our reservations department!
Email: [email protected]
Phone: 1-888-678-3483 (Toll Free North America)
---