Enjoying TCI on a limited budget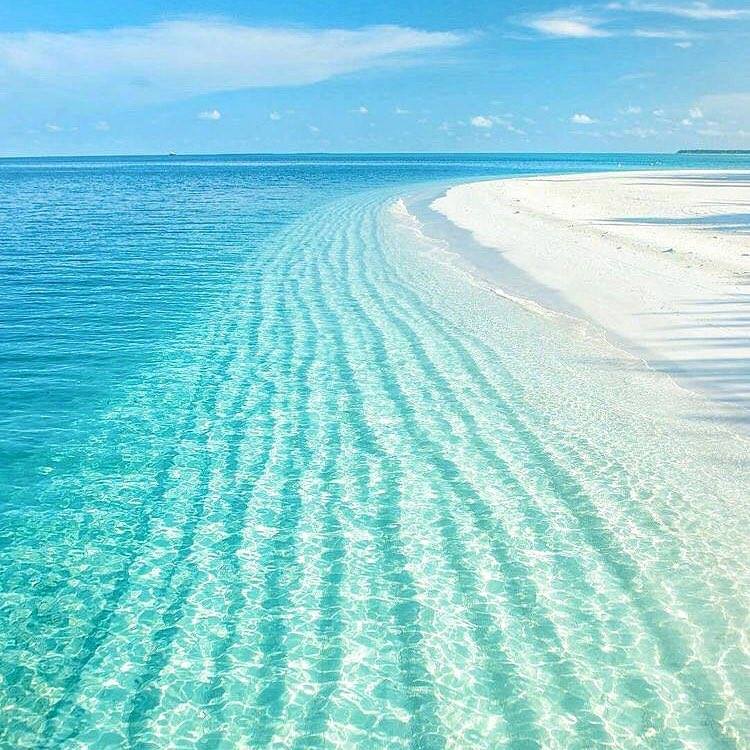 While handling our reservations and inquiries over the past few years,  I more often get asked two common questions:
1) Is Grace Bay Beach really all they say it is?
2) How are the island prices?
Yes, due to its clean, soft sand and over 14 mile long stretch, Grace Bay Beach has been consecutively voted as the #1 beach in the world. It is also renowned for its crystal clear water, incredible diving and snorkelling, exquisite cuisine, cleanliness, and very friendly Islanders. Even though it is considered an 'upscale' island and the preferred destination of the wealthy, this blog is devoted to answer questions from potential guests who wish to enjoy the island on a limited budget.
Is there a best time to travel to TCI?
Although the weather is fairly consistent throughout the year and there is minimal rain in the rainy months of September and October, most island resorts including Ports of Call, offer substantially lower rates for summer/off season (May through Dec 21) travel.
Are there any items I should consider bringing from home?
This really depends on what you're looking to do! The great thing about staying at Ports of Call is that everything you can possibly need is available at stores located no more than a few minutes walk from the resort. That said, most items are priced higher than in North America to compensate for shipping so some of our guests have opted to bring down with them commonly purchased items.
If you want to avoid dining at restaurants every night of your vacation, the resort has guest barbecues. All available food requirements can be purchased at Graceway Gourmet; located next door. If you bring in your own groceries there are no duties on importing food into Turks and Caicos, however, it will need to be declared upon entering.
Please note that all rooms have small fridges, most with freezer compartments.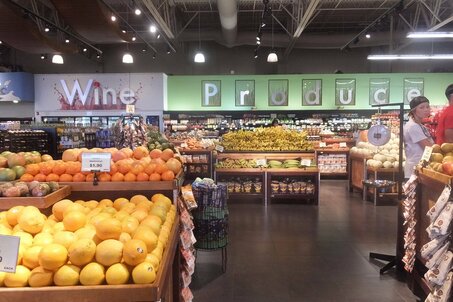 A full selection of beer and alcohol is available at the Graceway Gourmet as well as our poolside bar and restaurants in our plaza. The locally produced Turks Head beer and Bambarra Rum are reasonably priced, however, imported liquors and beer are a little more expensive than in North America so you may give consideration to airport Duty Free on your way to the island. Please note that beer and liquor is not sold in any stores on Sundays.
Is there public transportation?
There is no public transportation in Turks and Caicos; the only ways to get around are by taxi, car, bicycle, scooter, foot or swim! The great thing about staying at Ports of Call is that you are within walking distance to everything and anything you'll need, cutting the costs of multiple taxis or a car rental. If you want to get out and explore the island, I advise renting a bicycle or car for the day.
What does a Taxi Cost?
The government imposes a $17 per person cost to travel from the airport to the resort. Most trips from the resort to any destination around Grace Bay will cost $8/person. If you plan on exploring the island, renting a car for a few days is suggested. Caicos Wheels at our own Ports of Call Plaza offers discounts to our guests.
What are average dining costs?
As a guest at Ports of Call, a continental style breakfast is included! Enjoy a variety of different cereals, pastries, toast, fruit, yogurt, milk, coffee, tea, juice, and cheese. There will also be a hot item which will rotate daily between scrambled eggs, hard-boiled eggs, Belgium waffles, bacon, sausage, and hash browns. Inexpensive breakfast options are available at:
Shay's Café – just a short walk down the street where you will find hearty breakfast wraps, fresh muffins and great coffee
Graceway Gourmet (best value) – get a full hot breakfast or refresh with a real fruit smoothie
Eat Lunch for Under $10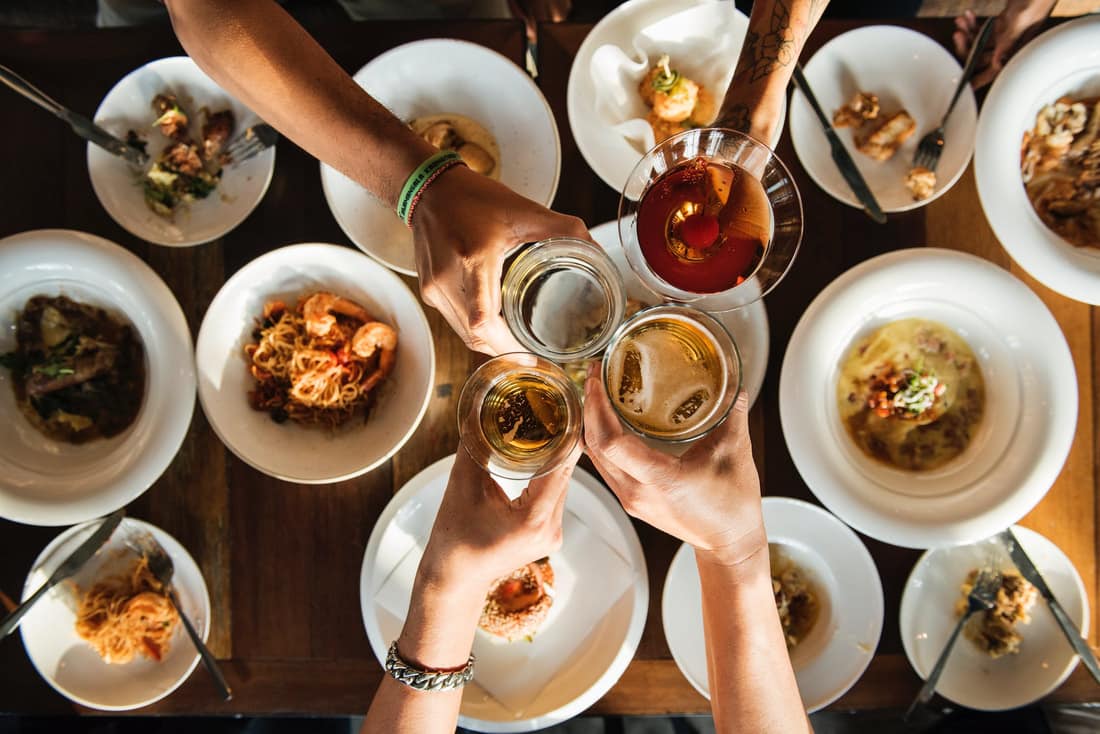 Inexpensive lunches are available at several establishments close to the resort including three restaurants in our own Ports of Call Plaza.
Evening Dining
You will never have a hard time finding an affordable and delicious meal in Turks and Caicos. From authentic Caribbean food to fresh-made Italian pasta, the island has it all. Restaurant dinner offerings vary from value priced ($40/person plus taxes and gratuities; based on an appetizer, main course and alcoholic beverage) to fine dining ($75 – 100/person plus taxes and gratuities; based on appetizer, main course and alcoholic beverage). The majority of restaurants are located within walking distance the resort. Please refer to the booklet "Helpful Island and Resort Tips" that is provided in your room suggesting various restaurants at different price points.
What is the Average Cost of Drinks?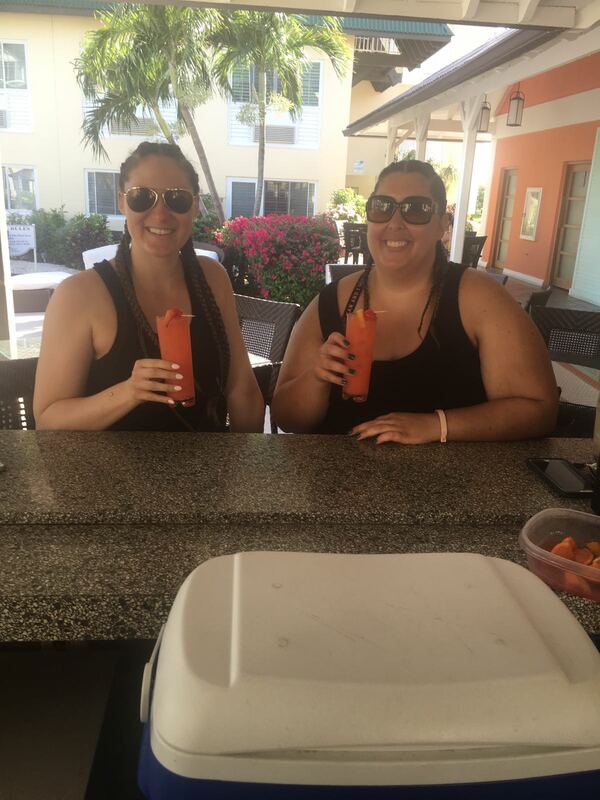 Nothing says vacation like having a fruity cocktail in your hand (your first one is on us during check-in)! Drinks on the island vary but an average is $7- 8 for a beer, $9 – 14 for a mixed drink and $11 and up for a glass of wine. As pointed out earlier, island drink prices are higher than in North America to compensate for shipping, duty and in the case of Ports of Call, and other resorts, built-in taxes and gratuities.
An easy to save money is to purchase beer or alcohol from Graceway Gourmet and pour your own drinks (your room will have disposable plastic cups). Ports of Call is one of, if not the only resort on the island that allows our guests to bring their own alcohol to the pool or dining areas, however, we kindly ask you, in respect of our bar staff, to refrain from this while our bar is open (1 – 9pm). Our poolside bar, as well as many other island bars, offer happy hour which is a great way to stay conservative while still getting table service. Our happy hour special offers $1 off all drinks from 5 – 7pm daily.
Is Tipping Recommended?
In February, the Government passed a bill in which all businesses that provide a service (i.e., hotels, resorts, restaurants, spas, etc.) must add a 10% service fee to the bill. Please note, this is a baseline that acts as a tip for all service staff to share equally. Any further tipping is at your own discretion. If you wish to ensure that your server receives the full amount of your extra gratuity, it should be left in cash. Amounts left on a credit card will be dispursed to all the staff equally
Are there any value priced activities?
While enjoying lying and walking on the beach as well as making full use of our Resort amenities will keep you busy during your stay, you may be interested in some of the other activities the island has to offer. For the most part, there are multiple companies that offer the same excursion so you can compare price, dates/times available and reviews. Booking ahead is always a good idea but if you would rather wait until you're on island, our front desk staff will gladly help you! Once again, please refer to our in-room guide "Helpful Island and Resort Tips".
While we always encourage our guests to experience a half day boat trip which includes snorkelling, a tour of Iguana Island as well as food and drinks, there are at least seven value priced excursions or activities that we recommend:
Tuesday Night Managers Social: Every Tuesday from 6 till 7pm, the resort has a Managers Social complete with a free drink, finger food, island tips and a trivia contest which offers prizes. This is an excellent opportunity to meet both management as well as other guests.
Thursday Evening Fish Fry: Other than the cost of the 10-minute taxi ride, this is a free venue offering inexpensive food, drinks, arts and crafts, music, dancing and cultural shows.
Lunch and Snorkeling at Coral Gardens: Rent all the equipment you will need from our plaza's Dive Provo for $18/day and either walk ¾ hr west along the beach or take a 10 minute cab ride to Somewhere on The Beach restaurant where you can enjoy a mid-priced lunch. Should you choose to snorkel around the roped off coral reef located less than 50 ft from shore, you can see a variety of fish, turtles and possibly stingrays as well as barracudas.
Bicycling: Bicycles can be rented on a daily basis from Caicos Wheels located on property. Bicycle rentals cost approximately $20/day + tax.
Museum: Recently opened and located only a 20 minute walk or 5 minute cab ride from the resort, the museum offers an interesting perspective on the history of Turks and Caicos.
Cotton Plantation Tour: Located only 15 minutes from the resort by car, this short and inexpensive tour offers a glimpse into the lives of the early plantation owners and their and slaves.
Shopping: The majority of Provo's stores are located within a half mile radius of the resort.
Still have more questions? Ask me by leaving a comment in the thread!