The World's #1 Rated Beach !
Scuba Diving
Take advantage of some of the best diving in the world!
Dive Provo's PADI Five Star dive center is located at Salt Mills Plaza, less than half a mile from the the hotel. Dive Provo is renowned by divers around the world and provides dive training and boat dives for certified divers year-round. The store features a complete line of well-known diving equipment, clothing, sundries and gift items.
A large gear storage area is nearby; Divers bring their equipment with them on the first day of arrival, and the Dive Provo staffers will rinse and store it for the duration of their stay.
Dive boats depart at 8:30 am from the docks at Turtle Cove Marina for diving along Provo's north shore and from the dock at the Caicos Marina and Shipyard (Long Bay), on the south side of the island, for trips to West Caicos and French Cay.
One-tank afternoon boat dives are offered seasonally to sites in Grace Bay. Private Charters are also available.
For more information click
here
.
Kite Boarding
Kiteboarding is quickly becoming one of the most popular adrenaline pumping sports here in the Turks and Caicos. With consistent trade winds and shallow water, the learning conditions on Provo are nothing short of world class. Professional instructors from KiteProvo will get you started. First learning to fly the kite on the beach, and then out into the water with your board. KiteProvo also offers advanced lessons for those already up and riding.
KiteProvo (649.242.2927)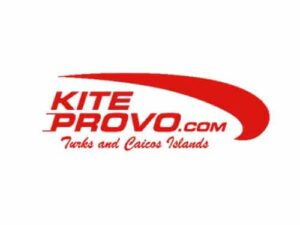 Special Offer:
Pre-book your lessons with KiteProvo and they will provide you with a discount code for 5% off rooms at Ports of Call Resort. Use this code to reserve your room online or call the Resort directly.
Stand Up Paddle Boarding
Explore the beauty of Turks and Caicos Islands from the SUP point of view. It's fun and relaxing for all ages and abilities. Most get the hang of paddling within minutes. Let SUPP ROVO organize a unique paddleboard experience for you…..or rent a board and create a journey of your own. Countless backcountry paddle boarding opportunities, hidden turquoise waterways, and islands that only Stand Up Paddle Boards can access.
Special Offer:
Pre-book with SUP PROVO and they will provide you with a discount code for 5% off rooms at Ports of Call Resort. Use this code to reserve your room online or call the Resort directly.
Other Water Activities
Boat & Jet Ski Rentals
Several companies rent Seadoos by the hour and also operate guided seadoo tours.
Island Boat Excursions
Explore the many islands around Turks and Caicos. Some trips include snorkeling and conch dives.
Fishing
Turks and Caicos is renowned for great fishing. Catch Blue Marlins, Monster Wahoo, Tuna, Dorado, sailfish less than 2 miles offshore. There is an annual fishing tournament operated from Turtle Cove marina each year in early July.
Snorkeling
Turks and Caicos offers the best snorkeling in the world.
Parasailing & Banana Boat Rides
Available daily on the beach.
Snuba
An excellent way for children and adults to be introduced to scuba diving without the weight and hassles of having a tank on your back. Enjoy extended explorations up to 20' under the water via the use of an extended regulator hose that is connected to an air tank fitted to a small boat on the surface.
Mini-Sub
This air-conditioned half boat; half-sub allows you to view the amazing coral reefs and marine life of Turks & Caicos in the luxury and safety of The Undersea Explorer.
Water Skiing, Tubing & Wake Boarding
Available through Nautique Sports.
Tours – Full Day and Half Day
There are a variety of full and half day water tours available.
Underwater Sea Scooters at the Bight Reef & Smiths Reef
Available through Webfooters.