Spending the Holidays in TCI
A Holly Jolly Week in Turks and Caicos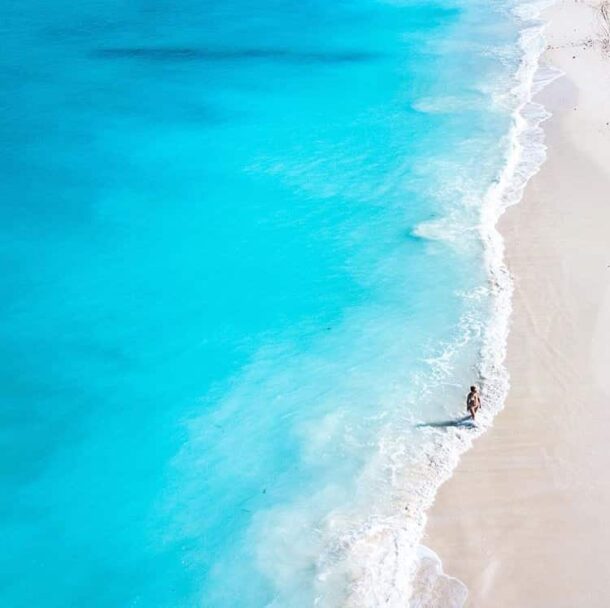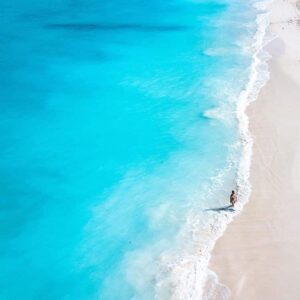 What if I told you a white Christmas could exist in Turks and Caicos? A white Christmas where you can swap your festive sweater for a red bikini, your bulky wet boots for a pair of your favorite sandals, and the spiked eggnog for a creamy pina colada. The kind of white Christmas where you don't have to worry about driving home from a relative's in a snowstorm or shoveling the driveway to welcome the ones you love. A warm and sunny white Christmas with decorative trees that are not limited to pine, but include palm trees and luscious tropical gardens. The perfect white Christmas during the most wonderful time of the year on the most wonderful beach in the world!
In case you were wondering, this is not a fairytale; it's just Christmas in Turks & Caicos. This year, we invite you to let your white Christmas consist of the purest white, powdery sand nestle between your toes as you look out onto the clearest, sparkling, turquoise body of ocean. While the beautiful views may be enough reason to change up your tradition, there are plenty of others we'd like to share with you!
Fun For Families!
Hang out with Santa on the Beach
Even good old Saint Nick can't stay away from the awe-inspiring Grace Bay Beach. Each year, he tends to make an appearance by the pool and beach area and of course, he's got a large bag of candy canes to give out.
Feel right at home with our Christmas display
If you wanted to skip the holidays entirely, well, that's just not going to happen as we like to keep things festive. Aside from our detailed lobby and plaza display, there is a ginormous state-of-the-art Christmas tree in front of the property.
This year, we are excited to share with you our brand new Christmas display with a hint of island-style. We are also offering a festive room decorating service so your children can embrace the holiday they have been waiting for all year.
Lots to do for couples, solo travelers, and groups!
Have the opportunity to meet A-list celebrities