You Ask, We Listen
Your feedback is our future!
These days with automated survey programs, it is extremely likely you have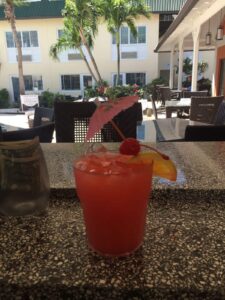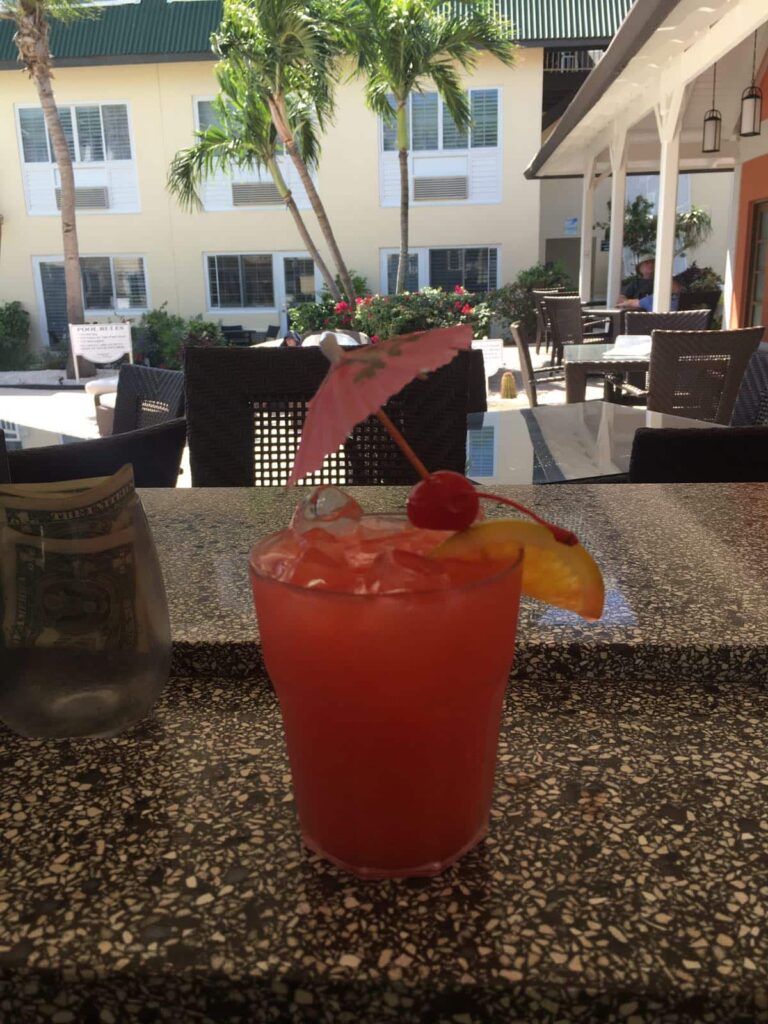 been asked to provide feedback after your purchase decision. When you decide to take the time to complete the survey and provide genuine comments, it can be frustrating to realize that it has had no effect.
At Ports of Call Resort, we take your feedback very seriously. We believe your suggestions are essential to improving guest experiences. Being a family owned property that is heavily involved in both past and future guest relations, we want you to know that each comment is reviewed by the owners and considered into both short and long-term plans.
Some of our most recent additions based on guest feedback include:
1) Poolside Bar Drinks
Recent feedback told us that guests would like to see larger cups, more garnish and, accurately
measured alcohol portions. So what did we do?
a) Bought larger cups
b) Ensured our bartender was giving each drink an appropriate garnish to complement the taste
c) Chose to measure over free pour to provide drinks with a proportioned alcohol content vs. base.
Our poolside bar offers a variety of different cocktails, spirits, beer and wine for the convenience of our guests. We have restricted the poolside bar hours from 1-8pm in respect to our guests that have rooms facing the pool and would appreciate a quiet space. For those who would like drinks before and after these hours, we encourage you to visit the other four (4) bars on the property or make your own drinks with supplies bought from the grocery store next door.
2) Additions to Breakfast
As a guest at Ports of Call Resort, you are welcome to enjoy our daily, expanded, continental buffet-style breakfast. This is a feature that we have included to add value to your stay. We want our guests to feel satisfied which is why we are always looking for new ways to add/change our breakfast. Recent additions have included adding a variety of fruit as well as a rotating hot item daily (bacon, scrambled eggs, hard-boiled eggs, ham and sausage). So what is our newest addition? We are happy to announce that Ports of Call guests will now have the option of Belgian Waffles at breakfast with our new waffle maker!
3) Grocery Store Buggy
One of the benefits of staying at Ports of Call Resort is our proximity to all of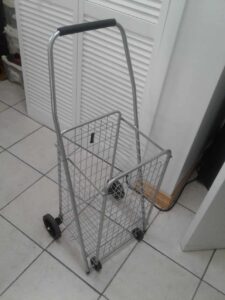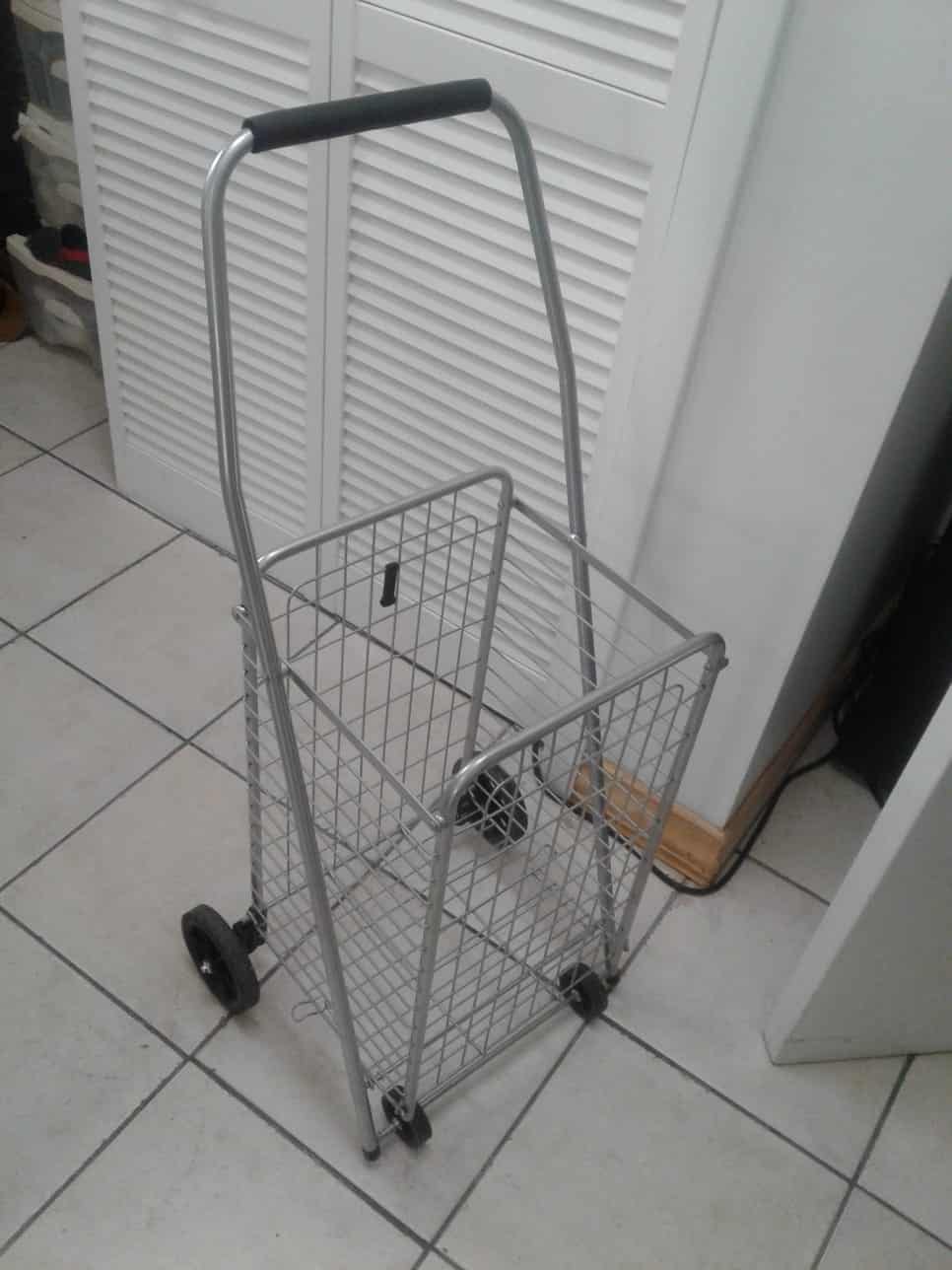 the islands best shops, dining and tourist attractions. We are conveniently located beside a fully-stocked supermarket where you can grab items and keep them fresh in the bar fridge that is equipped in each room.
Some of our guests have expressed interest in having a cart to carry their groceries with. Although we are just a 2-minute walk across the street, we agreed which is why we have purchased grocery buggies for guest use. When you are looking to use one, just sign one out with our front desk.
4) Beach Umbrellas
While we are not beachfront, we do have a designated beach spot on the beautiful Grace Bay Beach just 300 yards from the hotel. Our beach is equipped with chaise lounges, umbrellas, and a variety of activities including kayaks, stand-up paddle boards and beach floats available for guest use. We also include a shuttle that our beach staff will take guests to and from the beach on the hour, however, it is just a quick 3-minute walk.
Originally, guests had the option to rent an umbrella for $8/day. Over time, we noticed that umbrellas were not being used so we spoke with our guests and received a collective amount of feedback informing that they would like the use of an umbrella but did not have to pay additional money. From this, we decided to no longer make umbrellas an extra charge, but instead, include them in the resort fee. Umbrellas are now included for all guests on a first come, first serve basis.
5) Outdoor Mats
For those who have opted to stay in our higher-end Deluxe Pool View Rooms wit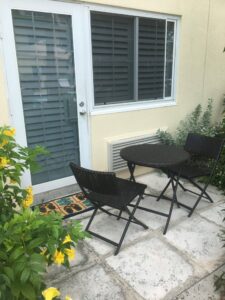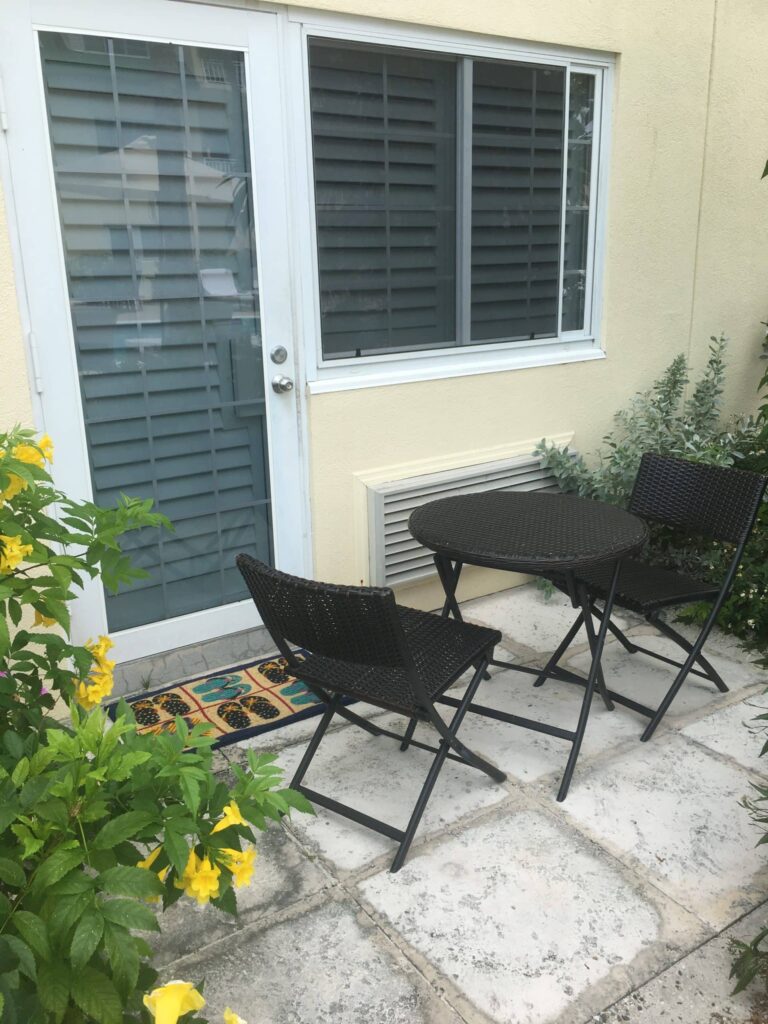 h a walkout terrace, you no longer have to worry about tracking dirt into your room as we have added mats outside each door from the pool area.
Pssst… you have a guest of ours to thank for the wonderful suggestion!
6) Larger Rooms / Kitchenettes
For the past 6+ years, Ports of Call Resort has offered 97 fully refurbished studio-style rooms which could accommodate up to 4-persons. While we do offer connecting rooms, we received many inquiries requesting rooms with kitchens or multiple bedrooms. Unfortunately, we had to tell them we did not offer this. While we offer breakfast, have a grocery store beside us, are surrounded by a variety of restaurants and have some cooking facilities on the property (barbecues and microwaves), we knew that some people required a larger space and full kitchen.
We are excited to announce that we have recently purchased three (3) villas situated behind the property and are presently being renovated. We are also converting 4 hotel rooms into two 1-bedroom apartments that will have full kitchens. Both the villas and apartments will be ready for use as of September 2018 but are open to reserving now – direct only.
Want more information on these room types? Contact our reservations office and speak to the owners directly!
7) Cooking Facilities
For those who aren't choosing to stay in our new villas/apartments, you are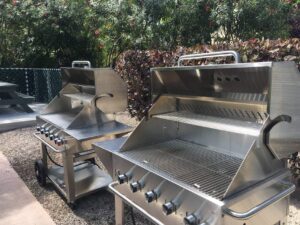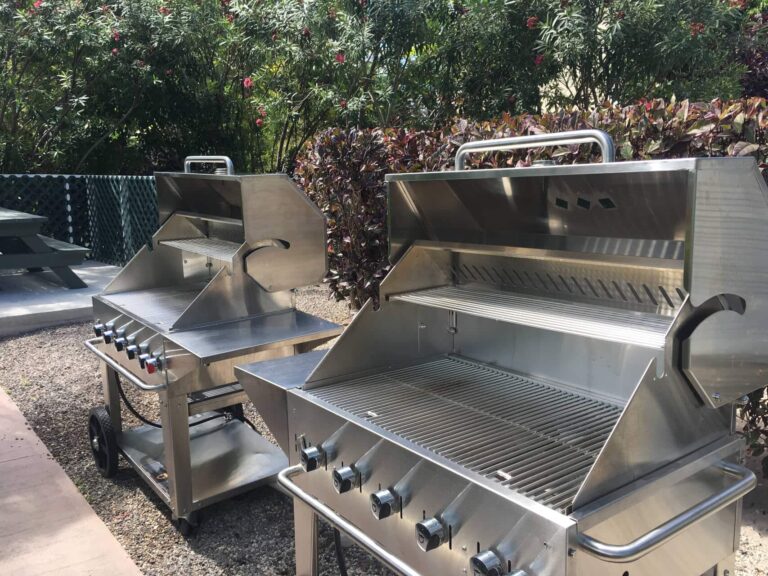 still able to do some of your own cooking with our barbecues or microwaves we offer. Microwaves are available at all hours in the breakfast room and the barbecues are available for lunch and dinner meals. BBQs do require sign-up so please see our bartender to reserve your spot!
8) Activity Additions
We are a boutique hotel that offers all the amenities of a large resort yet for more affordable pricing. We have a variety of amenities on property including a yoga studio, hair salon, spa, pool table, ping-pong table, pool, hot tub, and the list can go on. As of January 2018, we introduced a shuffleboard court and guests have been loving it!
Have anything you would like to mention or suggest? Let us know!