The Crackpot Kitchen Story
Experience the Best in Traditional Turks Island and Caribbean Style Cooking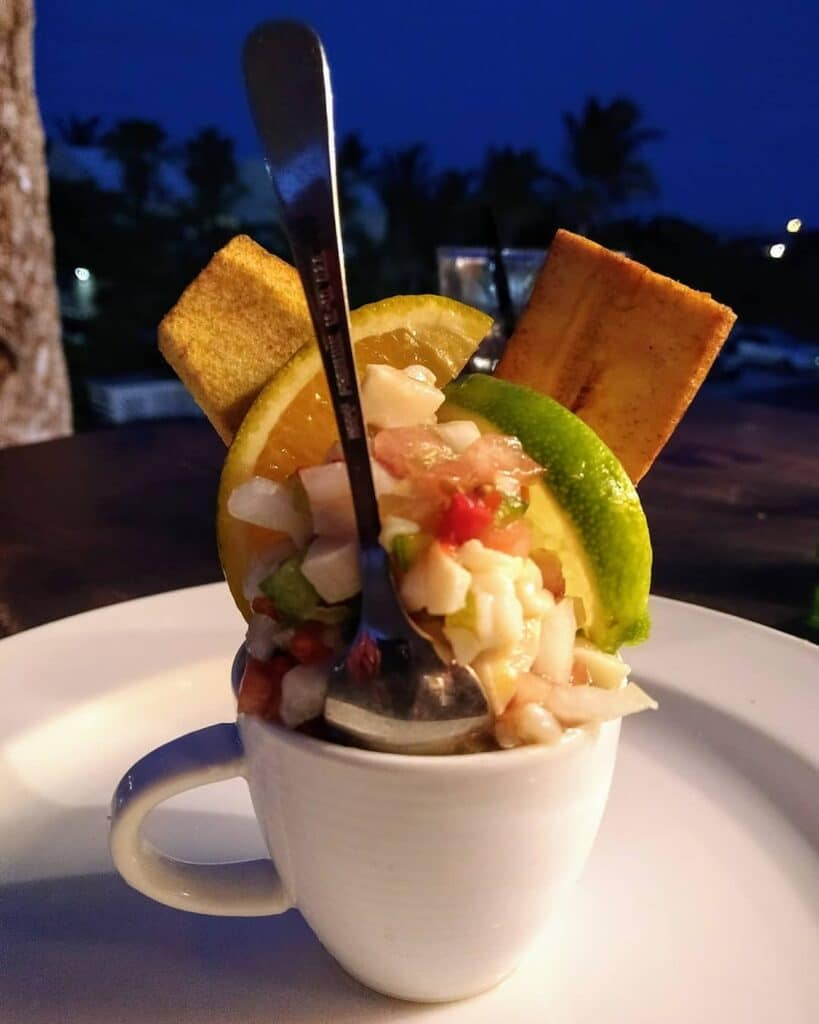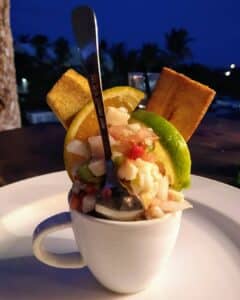 Looking to experience the utmost delicious Turks & Caicos/Caribbean Cuisines with an International Twist? I'm talking dishes like tropical conch salad, cracky conch fritter lollipops, crusty grouper, and a slippery diver seafood pasta to name a few. A happy hour that's actually four hours, because in Crackpot Kitchen's words, "why only be happy for one hour". Menus for all meals including breakfast, lunch, dinner and dessert – yes, dessert is an important part of a meal! If your stomach isn't already talking to you, grab some popcorn because you are about to read the most tasteful and appetizing story behind this wonderful restaurant that we are delighted to have on our property.
Nikita Springs, otherwise known as Chef Nik, is the owner and head Chef of Crackpot Kitchen Restaurant Bar & Grill, but his toque isn't the only hat he wears. The island's culinary ambassador is also the founder of Crackpot Catering Services, Crackpot Kitchen Tropical Sauces (pssst BBQ is a must-try), and Crackpot Kitchen Promotions. If that's not enough, he has also worked with the TCI Food & Culture Festival to host the famous Chop-Off Cook-Off Challenge held annually in December.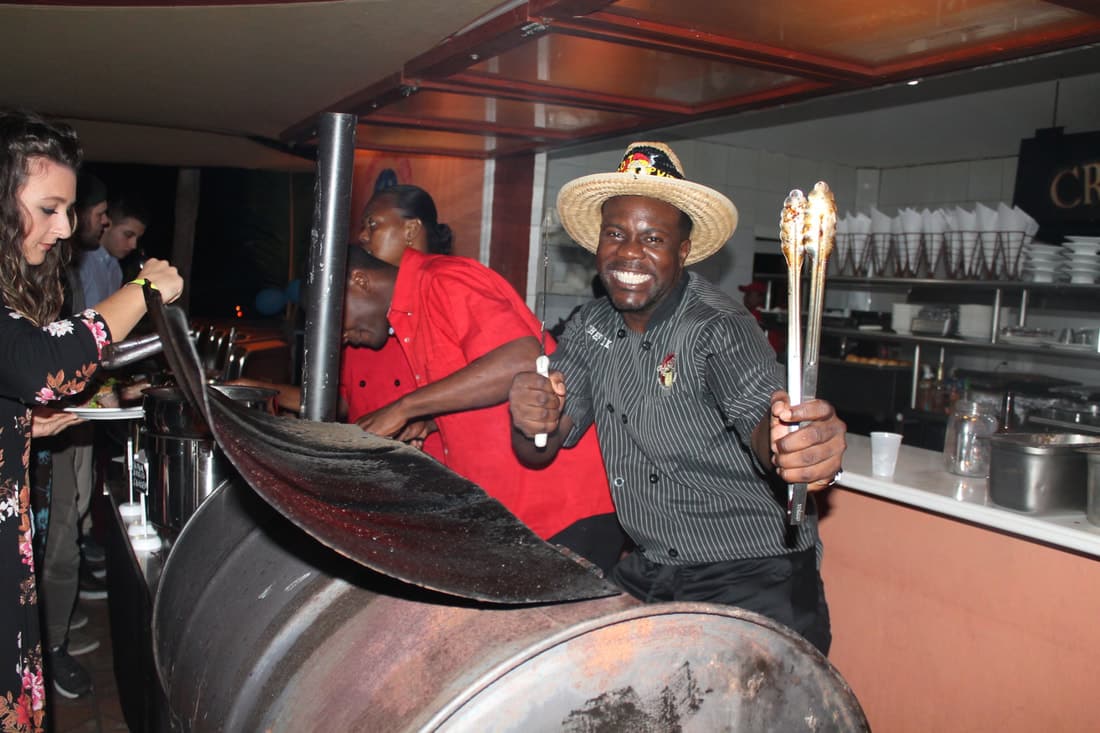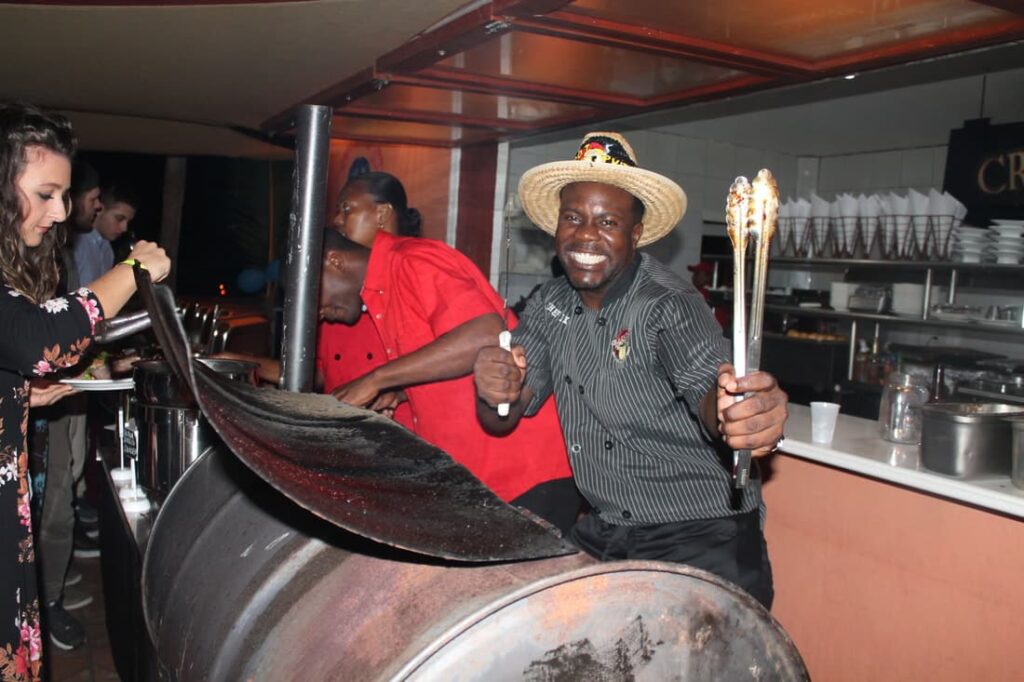 So what inspired this cooking genius in the first place? Well, according to Chef Nik, it was his dad – Aulden 'Smokey' Smith who was one of the country's Top Local Cooks and Owner of Smokey's Restaurant, Bar & Grill. Chef Nik wanted to continue his legacy so he often uses the name "Smokey" to promote events such as his restaurants Saturday morning brunch or the annual lobster fest he hosts (being held on December 1 this year). He has also created a wall mural of his father which you can find in the restaurant.
While enjoying dinner, you are more than likely to be greeted by Chef Nik himself. Expect nothing less than a big smile and a humble presence. Don't take him too seriously though, he is all about the jokes and it is quite possible you will see him channeling his inner rock star dreams when you hear the spoons banging on the pots. Funny enough, the name Crackpot was derived from a comment his line cook mentioned to him in his earlier years before owning the restaurant. He said, "soon enough, you are going to crack every in the kitchen".
Discovering a place with great food is one thing but what about the story behind the restaurant? Crackpot kitchen isn't just a place with divine dishes to remember, it's a place that will bring laughter and joy beyond the insanely great recipes. It's what Chef Nik likes to call, a "Crackpot Thing"!
Read the full story here.
Watch the video below to get a sneak peak at Season 3 of Crackpot Kitchen Cooking Show.