Grace Bay Beach Voted as Best Beach in the World
As most of you may know, Grace Bay Beach has continuously been rated the number one beach in the world by several publications. Most recently, the world's largest travel website, TripAdvisor, rated Grace Bay Beach as the World's #1 beach for 2018 and we can't say we're surprised.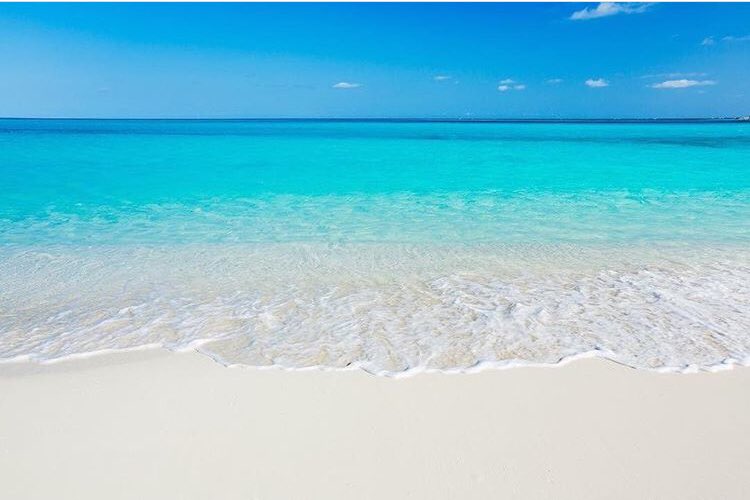 Sure, we know it has an awe-inspiring view that overlooks an ocean that sparkles like a diamond and sand that makes you feel like you're walking on a cloud, but we are aware that there are many places in the world with similar looks and feels. So why did we get the crown?
Beach ratings go beyond the color of the water and sand which is what makes each and every beach unique. Grace Bay has characteristics that go past something that is appealing to the eyes. Here is what we believe some of them are and why we think you would love it!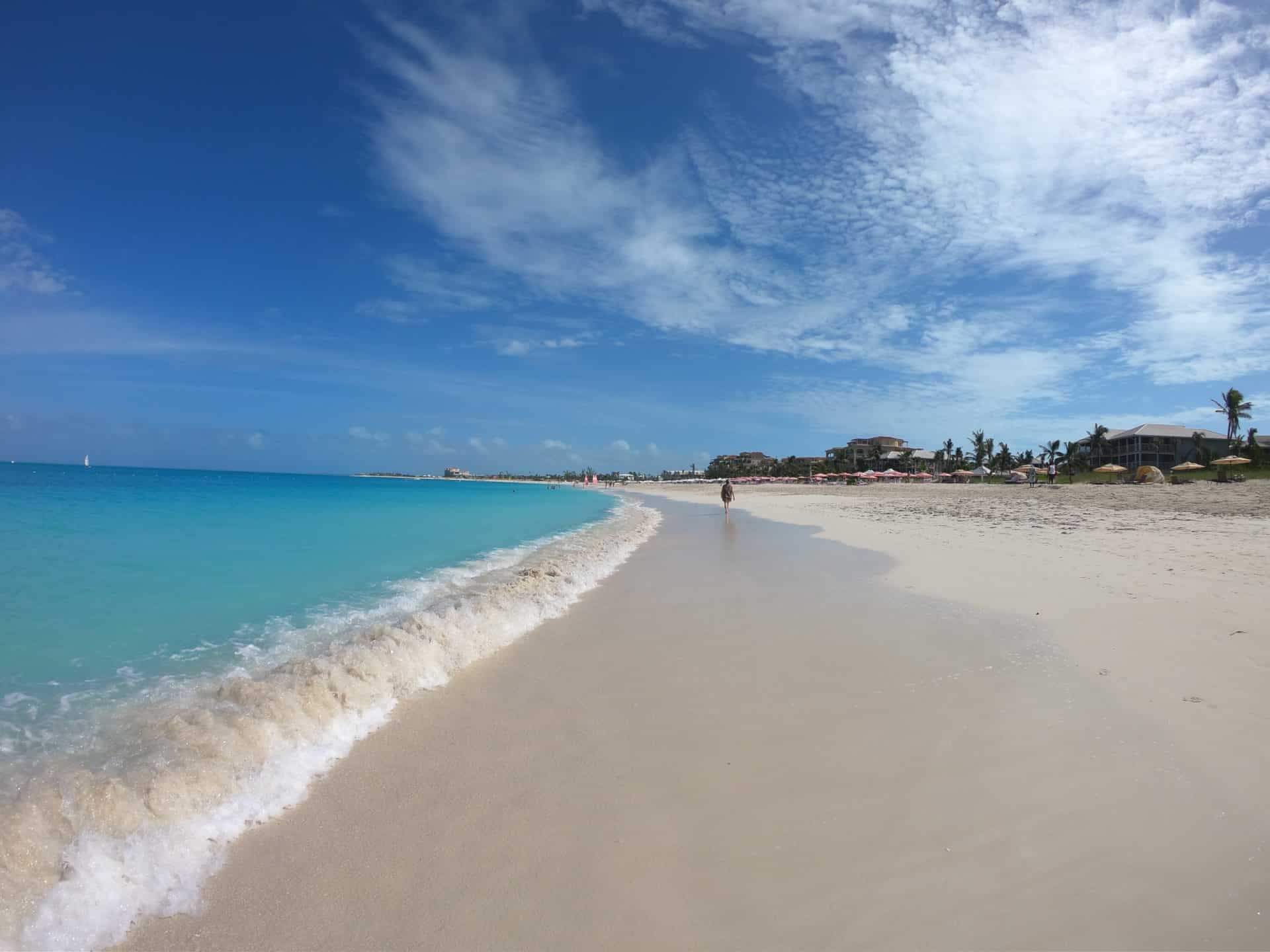 Cleanliness
The people of Turks and Caicos work very hard to keep this beach clean and avoid unwanted pollution, however, we believe cleanliness of a beach goes beyond leftover garbage. It is very rare that you'll find seaweed, sticks, or sharp objects on the beach. Let's put it this way, if sand wasn't so "sandy", we would eat food that was dropped in it.
Coral Reef
Did you know that Grace Bay Beach is surrounded by the third largest barrier reef in the world? While lighting plays a part, this reef is a large reason why our waters are such a pure aquamarine color. Not only this, but it provides an opportunity for the best snorkeling and diving on the planet. Whether you head out to the reef with a tour company or by yourself, you are guaranteed to find a variety of aquatic creatures, including yellowtail snapper, lobsters, reef sharks, barracuda, sea turtles, and more.
Location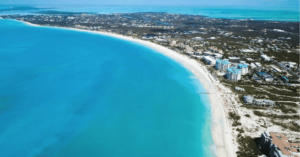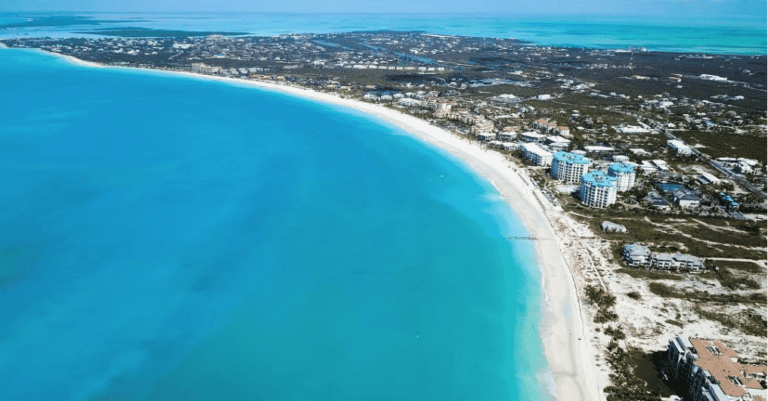 Along this beach strip you will find the majority of condo-hotels, restaurants, shopping plazas and other tourist that allow you to walk-in and explore on your beach stroll. There are also many places that you can snorkel right off the shore and see a variety of sea life and even coral reefs. The best places we recommend are the Bight Reef and Smith's Reef. Right off our own designated beach spot you can also experience banana boating, parasailing, tubing, and more! Please ask our front desk about the type of pricing you can expect to ensure you are getting an appropriate rate.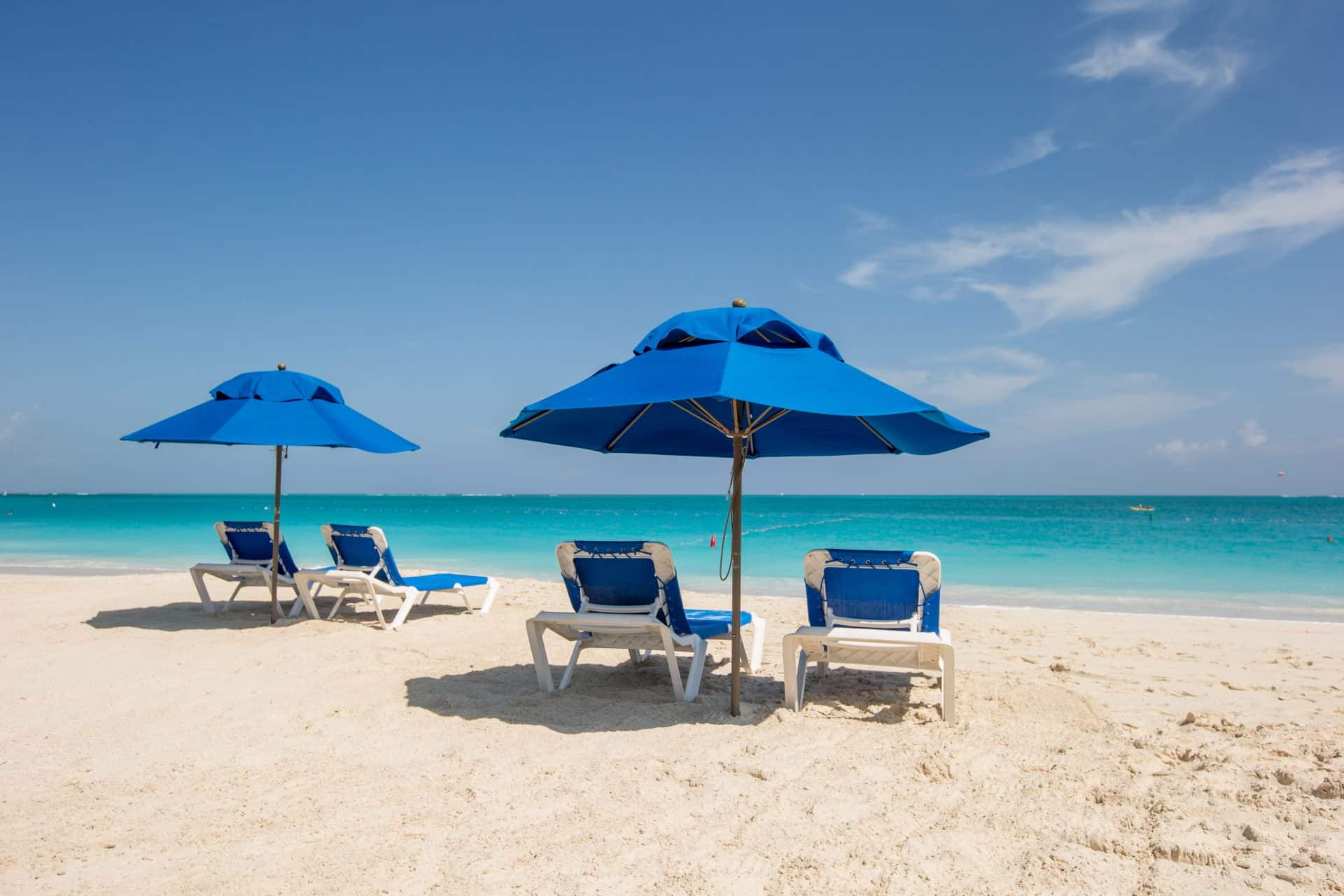 Size
Yes, we know everyone likes "long walks on the beach" but how long is long enough? Grace Bay Beach offers over 4 miles of its own and directly connects to two other beautiful beaches to create a 14-mile stretch (Leeward Beach & Bight Beach). How does that sound for your next beach walk?
Sunsets
Who doesn't love a good sunset? For those who have experienced a Grace Bay Beach sunset, you will know that we have some of the best! Pictures truly do not do it justice. Our sunsets fill the sky with endless amounts of warm colours and create such a picturesque scenery.
*Tip: Bring a blanket down with your favourite bottle of wine and end the day the right way!
Safety
This is something you do not have to worry about when on island which is why we highly encourage you to leave our beach spot and walk as much as you can!  Tourists do not have to worry about locals irritating them to buy things, dangerous animals or entering
seedy areas. Whether you're sitting in our lounge chairs or walking/running the beach, we are confident it will be in peace and quiet.
We are so lucky to be located on such a beautiful and expansive stretch of beachfront that is continuously recognized for its true natural beauty. Leave a comment below and tell us your thoughts and experiences on Grace Bay Beach!
Water temperature
The ocean temperature on Grace Bay Beach averages about 80 °F year-round. Peaking in August (88 °F) and hitting its lowest in January (72°F), it is safe to say that being cold would never be a fair excuse to not go in.