Fun at Ports of Call
You keep hearing about this little island in the Caribbean with the most awe-inspiring beaches, friendly people and perfect weather forecast so, you figure you better check it out for yourself. As you start to research Turks and Caicos, you will come across a number of things to do on the island but I want to paint a picture of all the fun ways you can fill your day right on property!
Kickstart your metabolism with daily breakfast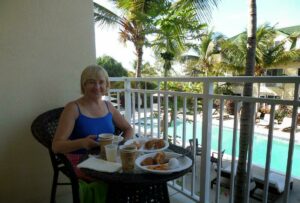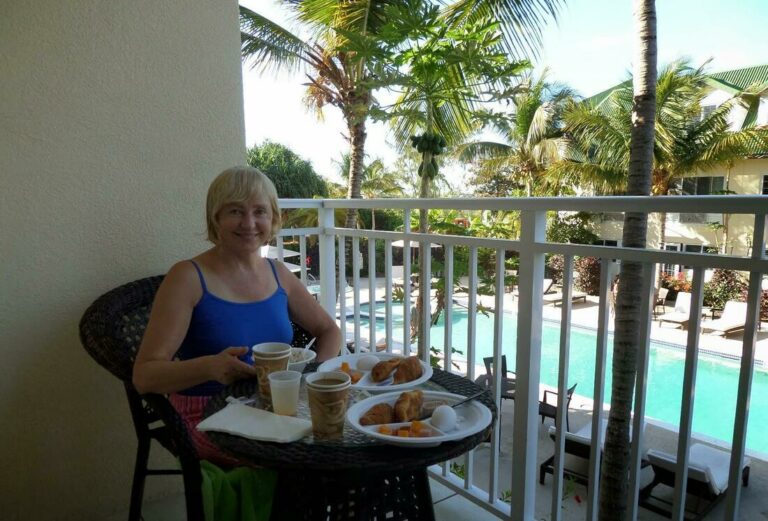 We've all heard that breakfast is the most important meal of the day and whether you believe it or not, let our free breakfast be the reason to eat this meal. Items include toast, cereal, pastries, fruit, yogurt, milk, coffee, tea, juice, cheese and a rotating hot item (scrambled eggs, hard-boiled eggs, Belgium waffles, bacon, sausage, or hash browns).
Served 6:30 – 10am daily
Eat, beach, sleep repeat!
Let's be realistic – you're probably going to spend about 80% of your time on Grace Bay Beach, which is why we have equipped our beach spot with everything that you could want. Beach chairs (yes there is enough for every guest), shade umbrellas, stand-up paddle boards, kayaks and floating chairs. Plus, we always have two beach attendants on duty that will show you a good time. Tameko, Kyle and John have a cooler full of ice cold drinks, a chest full of beach toys, and a golf cart to run you from the beach to the resort.
Beach Hours: 9 – 5pm (high season); 10 – 6pm (low season)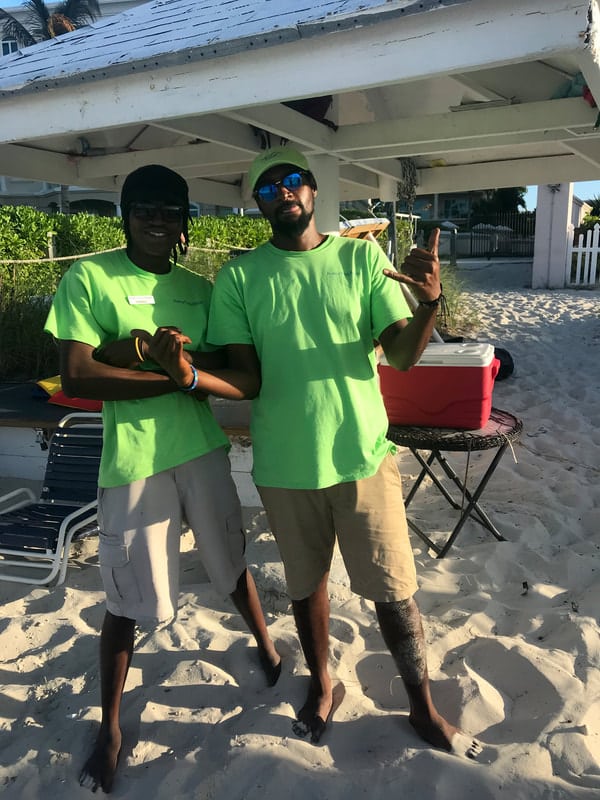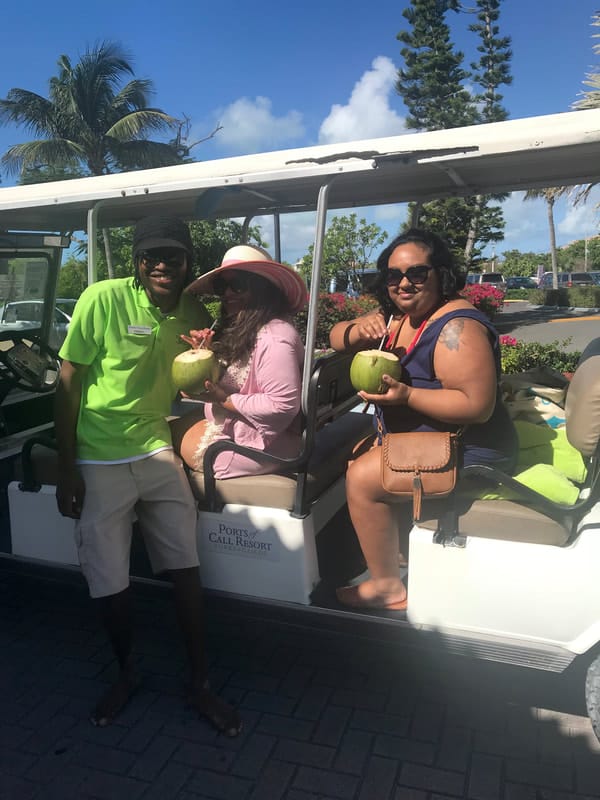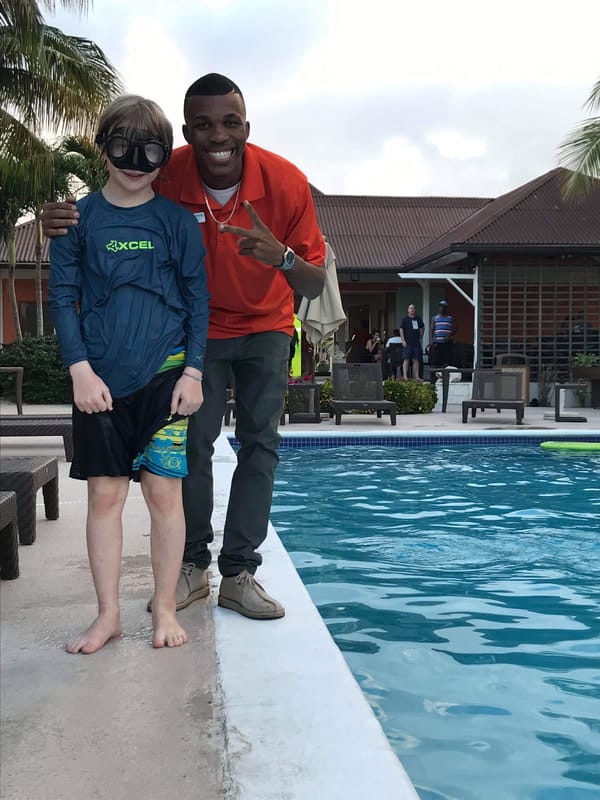 Participate in daily activities Monday – Friday
Take a break from the beach and get to know other Ports of Call guests over some friendly competition. Our new guest relations and activities director Jhovaine, will ensure to gather a crowd and bring the heat to each event. For those of you who don't know him – I promise you will never forget him once you do. Jhovaine became part of the Ports of Call family in 2017 and since then he has become very popular with guests. Between his efforts to make sure your vacation exceeds all expectations and his genuine ability to hear your concerns, I am confident that he will be one of the highlights of your stay. Meet him for yourself at one of our daily activities:
Monday
Ping-pong/Billiard Tournament
5pm
Tuesday
Managers Social
6 – 7pm
Wednesday
Poolside Bingo
4pm
Thursday
Island Fish Fry
6 – 9pm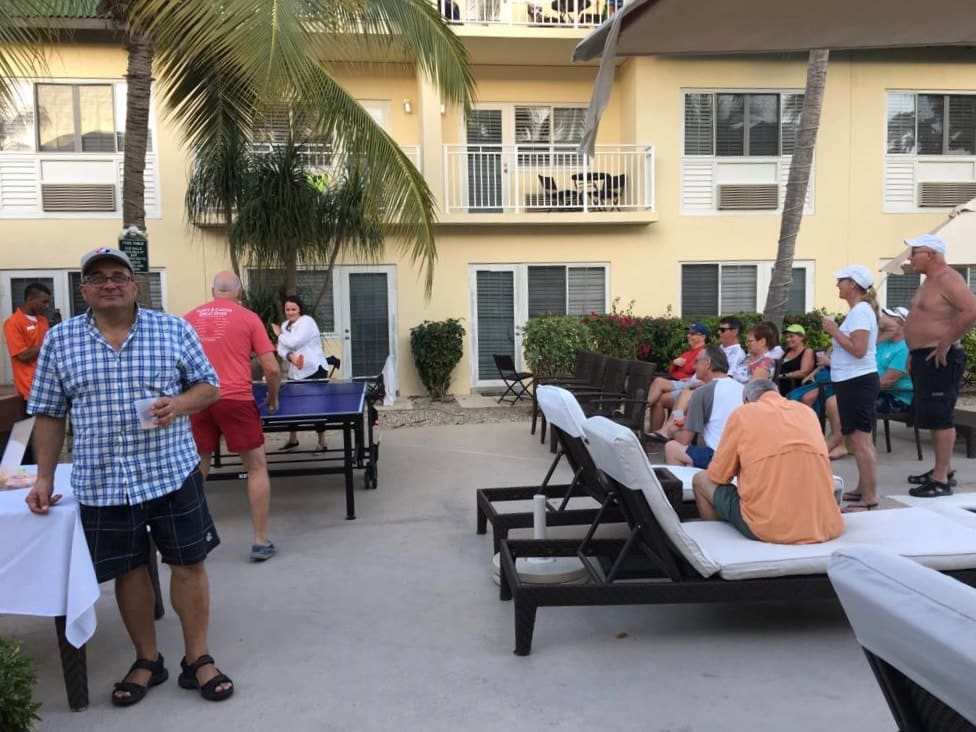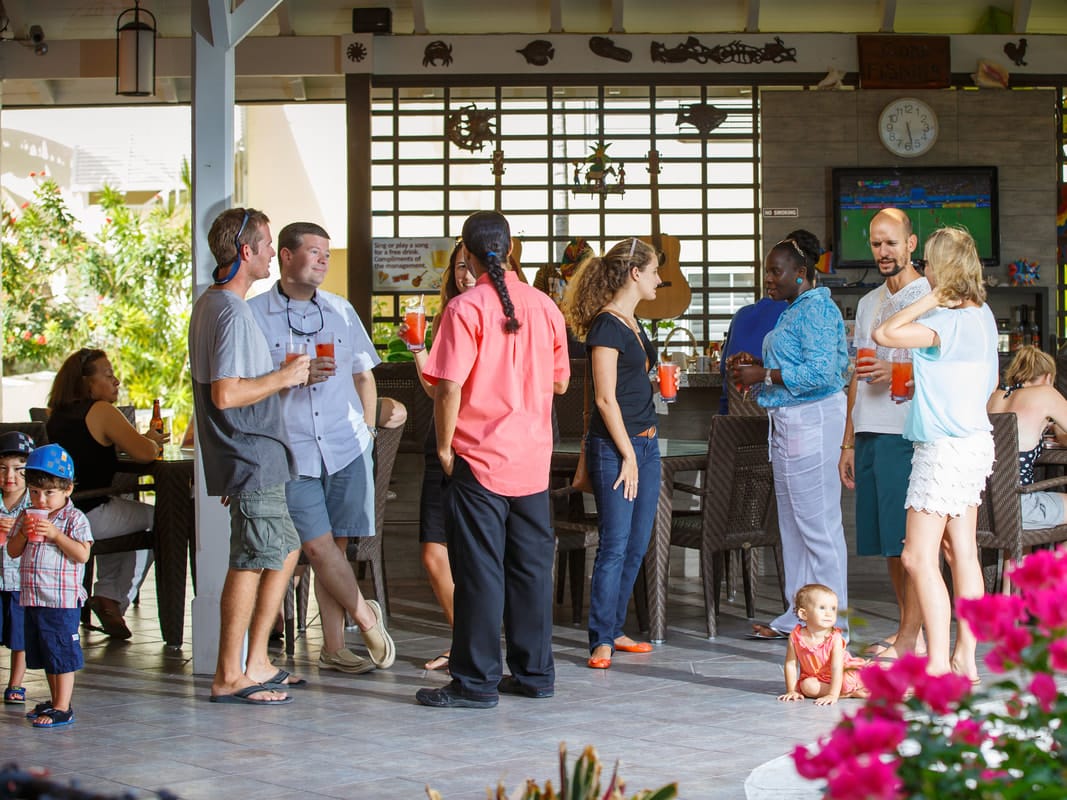 Receive a Turks and Caicos history lesson from Watson
Watson is one of our bartenders and has worked at Ports of Call since its first days of opening in 2011. He is said to be the islands best mixologist and serves all of his drinks with a story. Watson is a Turk's islander and can tell you just about anything you want to know about the island. Join him during happy hour for the lowest priced drinks on the island and leave a little more educated.
Poolside bar is open daily from 1 – 8pm.
Happy hour; 4:30 – 6:30pm
Stay cool by the pool
Our pool area offers a quiet surrounding with gorgeous wicker chaise lounges and extra comfy cushions that will give you the rest and recreation you are longing. Ask our bartender to grab you a coconut for some fresh coconut milk then fill it with your favourite tropical drink!
Open 8am – 9pm daily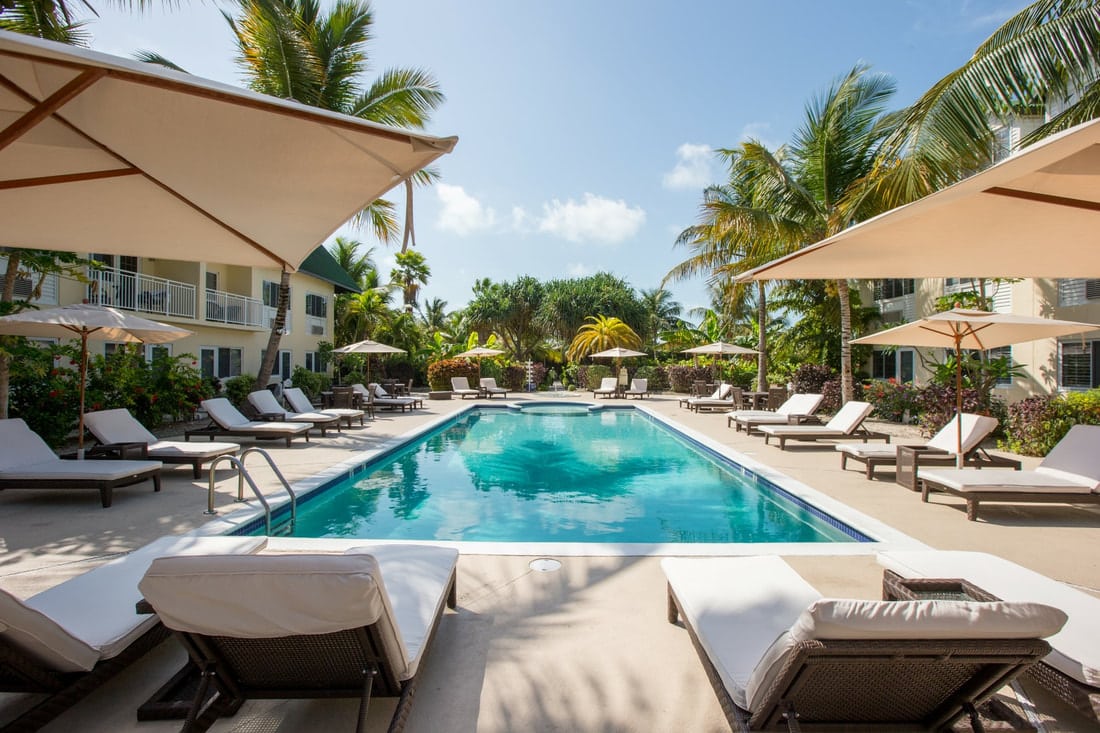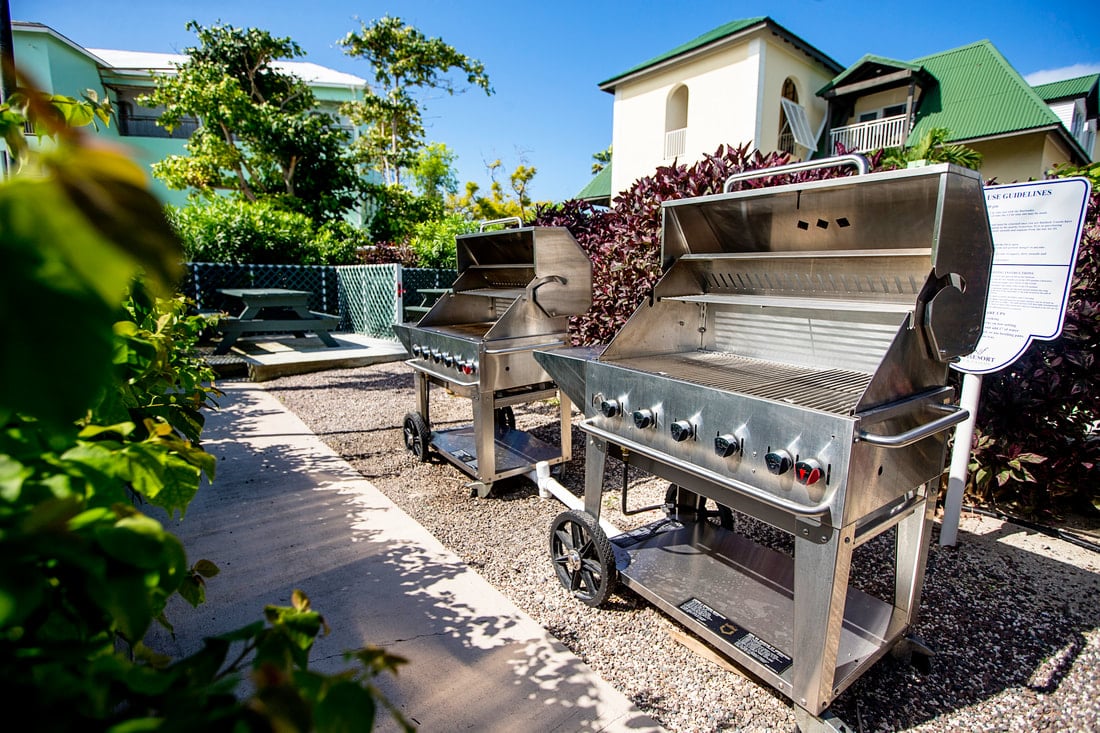 Enjoy a post cook-out hot tub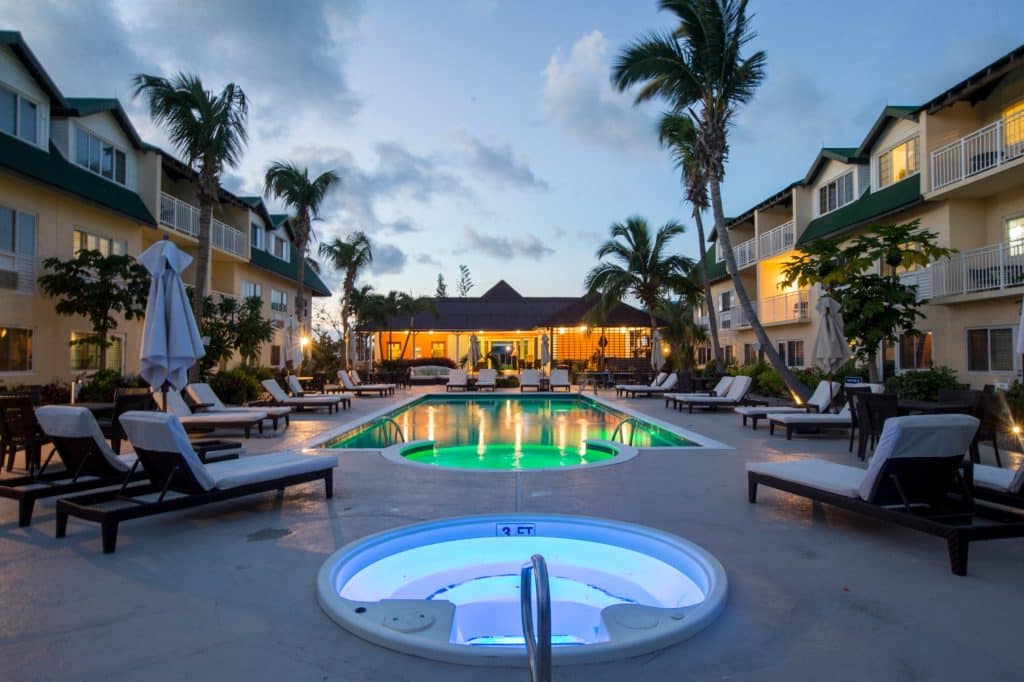 While the food is undeniably delicious at just about every restaurant in Turks and Caicos, sometimes it's nice to take a break from dining out. Take advantage of the barbecues we have on property and enjoy dinner around our pool. The grocery store next to us makes it easy to grab items and our front desk will provide you with a grocery buggy. Barbecue utensils are included (i.e. tongs, brush and lighter).
Tip: Save some cash and bring plastic plates/cutlery from home!
Leave a comment and tell us what your favorite thing to do at Ports of Call is!